Student Council Resignation Continues Upheaval in the Body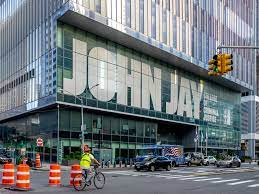 On September 21st, 2022, Student Council announced Sam Ascencio had resigned as Student Council President amid upheaval within the body.
Interim-President Kelvin Pineda broke the news at the recent Town Hall meeting.
Ascencio's decision continues a pattern of instability in the council. Ramsha Zuberi, the former Vice-President, resigned soon after the start of the semester. Two chiefs of staff, Erica Calabrese and Frances Zusman allege wrongful termination by former President Ascencio. 
"Ascencio's resignation from the Student Council came as a surprise to me," said Zuberi. "Sam was a good president and my experience with them was amazing."
Zuberi's exit from Student Council came after a struggle in balancing studying for LSAT's and her internship.
"I know I've been silent y'all but no need to worry," said Ascencio on Instagram. "I left @jjcouncil because I'm busy being qconnections director at BCC.
Qconnections a mentorship program that connects students to LGBTQ+ resources, began at John Jay but has recently expanded to Bronx Community College. 
Shortly after Zuberi's resignation, Calabrese and Zusman were terminated as Chiefs of Staff. The two allege that in a phone call from Ascencio, they were told the reasons for their termination.
"The person that xey wanted to be chief of staff is now free after not being available over the summer and Sam wants to hire them instead," said Calabrese in an email to liason, Makeda Jordan on why Ascencio wanted to fire them. "Sam prefers chiefs of staff who can work in person more often."
Ascencio goes by xe/xem/xyrs pronouns.
The two former chiefs of staff did not work in-person due to their concern for their immunocompromised elderly relatives.
"Sam never listed this as an issue at any time while we were working for xem," said Calabrese. "We could not work in-person because of the barely existing COVID protections for students which can harm ourselves and potentially kill our family members."
Calabrese requested mediation to resolve the dispute.
Following this communication, the two received an email from Lisa-Marie Williams, Chief Financial Administrative Officer of the Student Activities Association, confirming their termination "effective immediately." The email promised compensation for work completed up to August 29. 
Both former chiefs of staff claim to have been wrongfully terminated. The Council's bylaws are in agreement.
Article V of Student Council's Charter states the reasons of impeachment for all elected and appointed members which include serious misconduct, misappropriation of funds, excessive absences, chronic lateness, and violation of the charter provisions. Calabrese and Zusman were fired on none of the grounds listed for removal.
It goes on to explain the process of impeachment. "The Student Council member in question for impeachment shall have the right to present at the meeting in which they are impeached and shall have the right to present evidence or witness in regard to their impeachment." 
Calabrese and Zusman were not given an impeachment hearing. 
When reached for a comment, Ascensio referred all questions on the matter to Makeda Jordan.
"Reasoning for termination is a personnel matter and not shared publicly," said Williams in response to the Sentinel's inquiries about the termination.
Pineda, the previously appointed Vice-president, has temporarily replaced Ascencio as President. 
"I am currently serving as Interim-President of the Student Council until we decide how to proceed with the election of a New President in this upcoming meeting," said Pineda in a post on Student Council's Instagram page.
The Student Council has yet to announce when this meeting will take place. However, in the next two weeks, they are continuing to have meetings with applicants to fill the vacant positions.
The Sentinel is following this story and will keep the school body updated once more information unravels.
This story was updated to include the reasons the two chiefs of staff did not work in-person and to note that Ascencio's reasons for termination were not cited in the charter of the Council.
About the Writers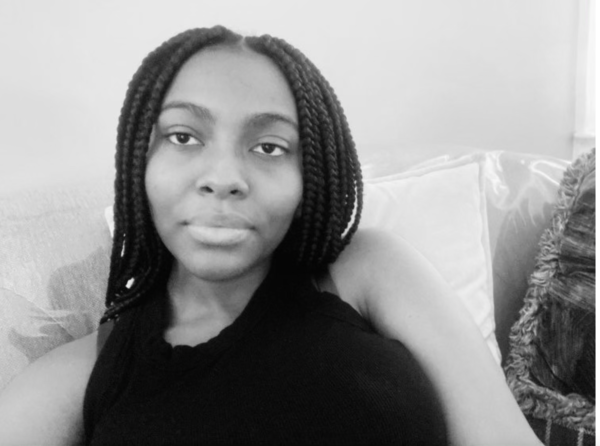 Lauren Braithwaite, Editor-in-Chief


Lauren Braithwaite is a senior, majoring in Political Science with a minor in Digital Media and Journalism. At John Jay, Braithwaite is a member of...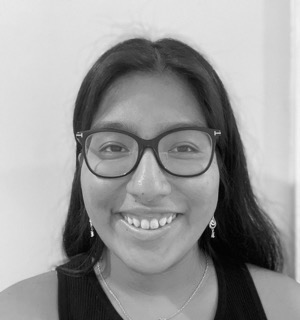 Karla Saenz, Treasurer
Karla Saenz is a senior majoring in English and minoring in Counseling. At John Jay, Karla is an active member of the "Times Talk" meetings & is...