Edita Biro Helps Provide Aid to Her Home Country Ukraine
The John Jay student founded the volunteer organization Donation for Ukraine shortly after the Russian invasion in February.
When she sits down and speaks of Ukraine, Edita Biro has a smile on her face but says in her own time, she fights tears and cannot rest knowing her family and country are in danger.
"We have really put our lives on hold, whether it's school, personal life, career lives," she says. "Because we can't sleep at night knowing what's happening in Ukraine right now."
The 22-year-old John Jay senior and Assistant President of the Model UN club founded the non-profit Donation for Ukraine with little experience. She knew there would be challenges but needed to do something.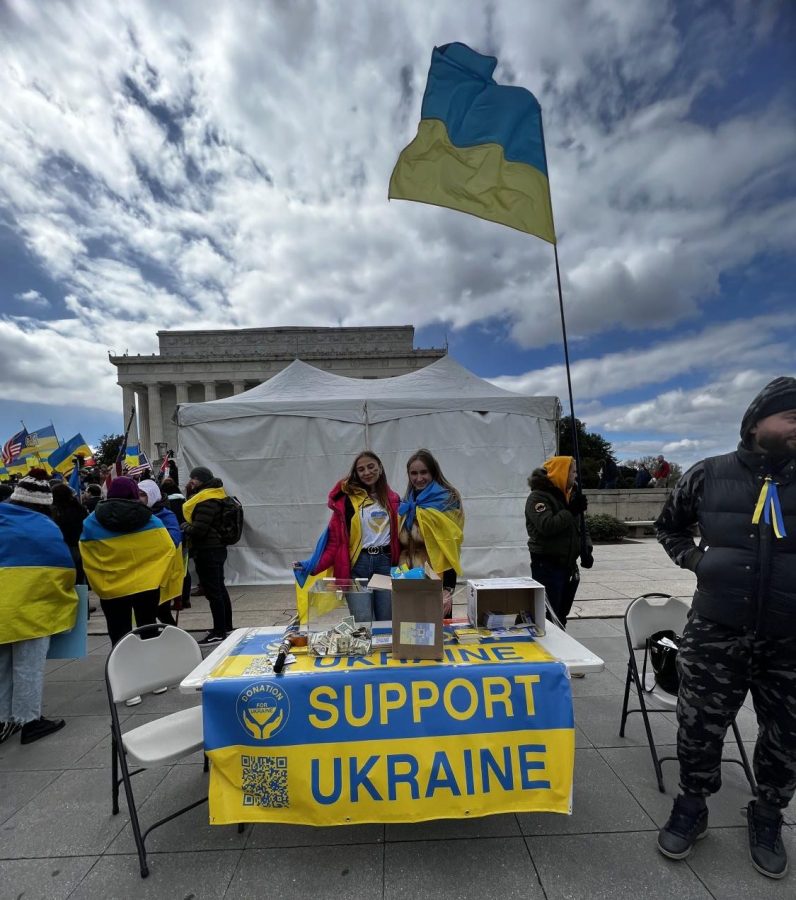 "She is willing to give absolutely everything," says Benjamin Krav, a John Jay student who helped advise Biro through the initial steps of creating the non-profit. Krav also has family members living in and near Ukraine.
Biro, who shuffled between living in Ukraine and Hungary for the first 13 years of her life, moved to the United States after her family sought to move as far as possible from potential conflict with Russia. She says her family anticipated the annexation of Crimea, which ultimately influenced their decision to leave Ukraine.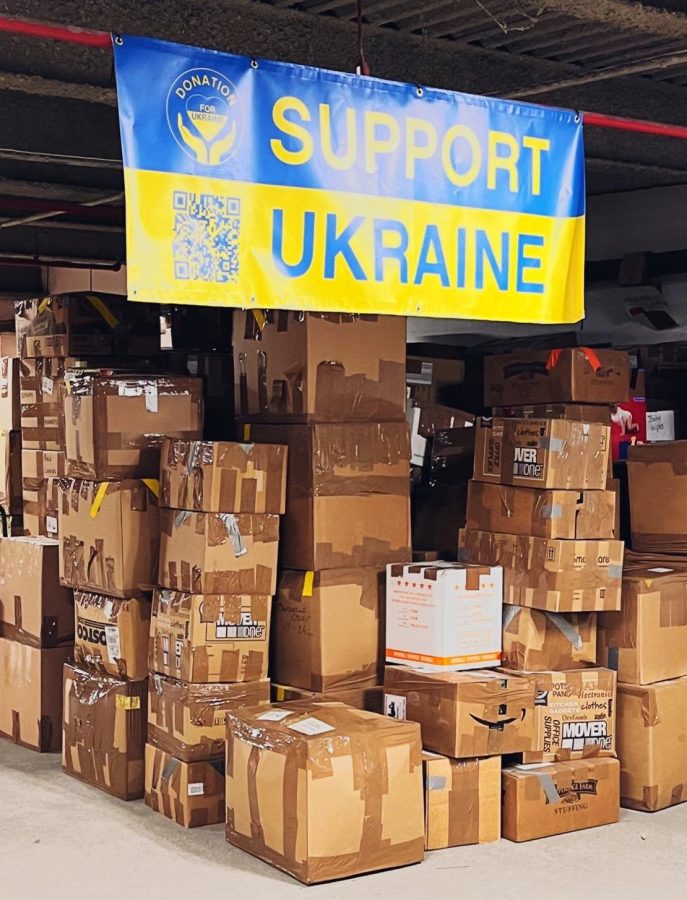 Despite having little experience running a non-profit, Biro and her co-founders established one of the highest distributors of aid to Ukraine from New York City. Putting their busy lives aside, the creators of Donation for Ukraine, most of whom come from the region, turned their shock of war into instant action.
Biro says the group emphasized the importance of organization when figuring out how to send aid to Ukraine efficiently and quickly. They quickly got in touch with representatives in Ukraine and Poland to solidify effective routes to avoid interference from any potential forces. Their warehouses, located from Brooklyn to New Jersey, send the resources directly into Poland for transport to Ukraine.

But Donation for Ukraine faced a near-immediate test. After the website launched on March 7, an unidentified group from Eastern Ukraine breached the site's domain and Biro's phone on March 9, causing the website to shut down temporarily. Lecturing her Model UN delegates at the time, Biro did not know about the attack on the site. Juan Principe, a fellow John Jay student and Treasurer of Model UN, made her aware after noticing strange activity on her phone.
"I was expecting a few calls from a few different people and when I got these calls, every time her name appeared instead of theirs," he said. "And every time I tried to pick up and hang up the phone it wouldn't let me."
Biro says she didn't believe him until she noticed the website stopped operating. It remained down for the weekend and continued operation on March 12 under a new domain.

"It was really hard. because we started out from nothing from complete scratch," she says.
Unfortunately, more challenges would arise.
On March 18, one of their delivery vehicles carrying supplies was struck in Western Ukraine en route to Kharkiv. Immediately, Donation for Ukraine lost several volunteers from Ukraine.
Despite the setback, the volunteer organization rebounded from the unfortunate event and eventually regained additional volunteers.
But the attack strikes home for Biro, who has a cousin injured from combat in Odessa. Most of her other family members fled to Poland, and one of her cousins made it to Germany. Despite the current situation, Biro says she wishes to one day return to Ukraine.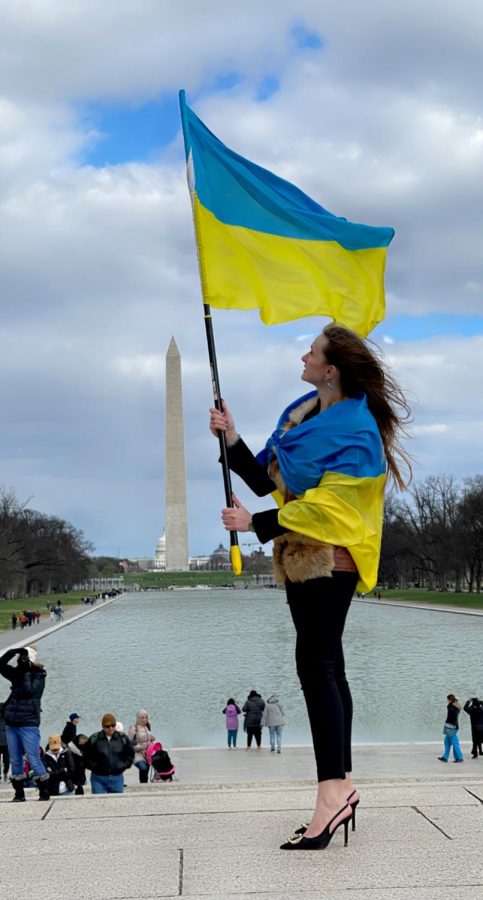 "I'm proud to have Ukrainian heritage," she says. "I am proud that I was born there."
Donation for Ukraine is Biro's proudest achievement, she says, and the feeling of saving one life lets her shut her eyes to rest, even if it's only for a few minutes.
Natalia Yurovich, a co-founder of Donation for Ukraine and a student at Brooklyn College, says the life-changing experience should've never happened.
"We wish we would never have to come to this or be a part of this," Yurovich says. "But we have what we have, and we are doing what we can do."
In addition to her class schedule and volunteer efforts for Donation for Ukraine, Yurovich works full-time. While her schedule leads to long days, like Biro, she will not rest until the situation in Ukraine improves.
"Our lives transformed tremendously," she says. "What we were doing before the war and what we are living now is a totally different life."
You can donate to Donation for Ukraine here.
About the Contributor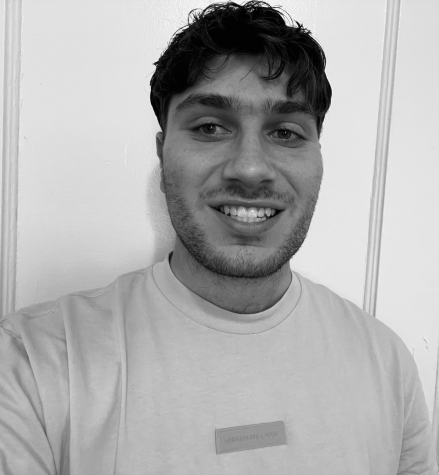 James Van Bramer, Managing Editor
James Van Bramer is a senior majoring in Political Science and minoring in Digital Media & Journalism. Van Bramer spends his time hosting the virtual...