New Yorkers Change Course on 'Defund the Police' as Crime Surges
Following the death of George Floyd in the summer of 2020, many citizens of New York City petitioned for police reform due to the unlawful killings of Black men and women across the nation.
The Black Lives Matter protests across the city led to many cries to defund the police to end the violent killings. However, since the Floyd tragedy and the pandemic, crime rates in the city have been at an all-time high. Yet, the New York City Police Department has made fewer arrests since the movement. Many New Yorkers remain at odds over how the police are policing.
New York City business owner Alica Bridgewater believes there has not been a sense of community in the city since the pandemic and the rising crime rates. "There's definitely been a spike in crime since covid as people are out of work and frustrated with the pandemic," she said. "It's an active city that has its issues." Bridgewater views the term "defunding the police" as misleading. "In my eyes it's about restructuring the funds allocated to the police, taking that budget and putting it back into the community," she said. 
Bridgewater said the police should take the criticism they have received following the protests and do right by the people they are supposed to protect. She said the NYPD should be bringing in other reinforcements for issues they are not trained to handle. "I believe counselors and mediators should be used to de-escalate certain situations," she said. 
Bridgewater mentioned that being in a biracial marriage has influenced her views on policing. Although many people may not understand the problems she or her son may face as people of color, she understands the other perspective as well. "The NYPD definitely has a PR problem that needs to be solved," she said. "Regaining the trust of the people should be the main priority aside from their actual duties – to protect and serve."
Although crime is spiking across the city, police arrest rates have gone down. Lieutenant Sam Cabrera of the New York Police Department has lived in New York City her entire life. But since the pandemic, she has relocated her family out of the city in hopes of keeping them safer. "I really do believe crime has been going up, you can see that in the statistics," she said. "Crime looks completely different walking down the streets now than ever before 2020." She believes New York City is now undoing what it took years for law and order to do before 2020. 
Lieutenant Cabrera considers that the city has a lot more quality of life problems now than it did before. "People's perceptions of New York City are usually grimey, dirty, disgusting but for years we had cleaned it up, not just the police but as a community," she said. "But now as crime goes up people start to care less."
 "I'm a firm believer in giving people the policing that they want," she added. "But when it doesn't go right, maybe the police shouldn't be called to do the jobs they are not trained for."  
Amidst the petitions is the slogan "defund the police." The phrase was created in support of redistributing police department funds and putting them towards other public safety services. However, many New Yorkers don't believe defunding the police is the right move for the city. 
Nylah Odom, an entrepreneur, and student at New York University, opposes defunding the police.
"Defunding the police is not a good idea," she said. "If you want neighborhoods to be taken care of and crime rates to go down then defunding the police is not the solution." Odom has concerns that too many people want police to have the proper training to handle certain situations and think they will not get that if funds are taken away. "How are police officers supposed to learn to deal with certain communities the proper way if they are being stripped of the funds necessary to do so," she said.  
Odom thinks police need to respond appropriately to someone who may not take them seriously due to personal opinions. "The way we as a community handle that is through education," she said. "The media does a great job of skewing the reality of situations which makes it harder for not only the police to do their jobs but for outsiders to fully understand the reality of these situations."
Odom said since the incident with George Floyd and the movements to follow, she has had her guard up regarding policing. However, it has encouraged her to want to do more research and to educate those around her.
"There are always going to be racist people who don't take their jobs seriously or follow regulations," she said. "I believe their jobs should also entail informing those of their rights so that when they have difficult interactions it is completely fair and everyone is on the same page," she said. 
New Yorkers fear the city's path will be a long road before any issues are resolved.
Robert Laurendi, former NYPD detective, agrees the city is marked for permanent damage if its communities don't do their part. "Crime has gone up but arrests rates have gone down and I think criminals take advantage of that," he said.
In addition, the former detective feels that people are taking advantage of the fact that police are afraid to lose their jobs since the wave of police killings. "There seems to be too much focus on those enforcing the laws and not enough on those who go out of their way to break them," he said. 
Laurendi suspects that the city is bound to continue this vicious cycle if people continue to play the blame game. He concludes that defunding the police is just a "political ideology" that many do not fully understand. He said folks are backing this idea without understanding the consequences.
"Crime is bound to keep going up and will continue to go up if the people of New York City keep refusing to let the police do what they are meant to do," he said.
---
About the Writer: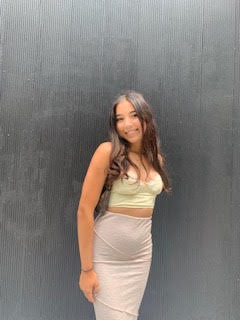 Zoe Sharif '24 is a sophomore majoring in International Criminal Justice with a minor in Digital Media & Journalism.
About the Contributor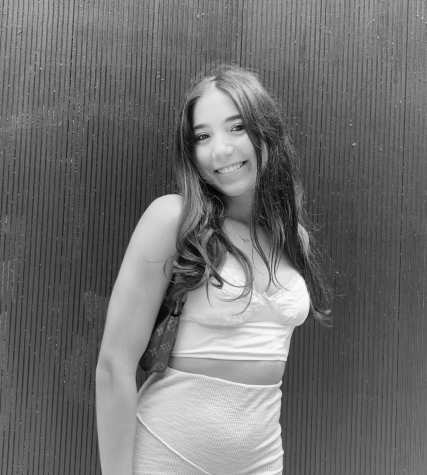 Zoe Sharif, Editor-in-Chief
Zoe Sharif is a Junior majoring in International Criminal Justice & minoring in Digital Media & Journalism. Sharif's goal at John Jay is to explore...