Assessing the Rise and Fall of Governor Cuomo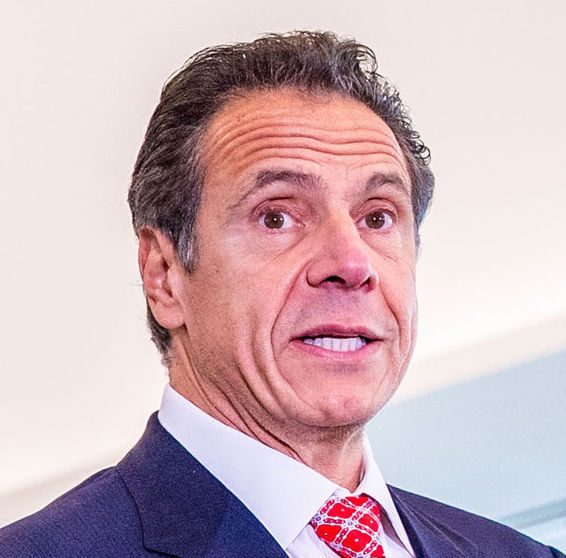 New York's Governor Cuomo saw much success since becoming Governor in 2011. His success stalled following claims that his administration was falsely reporting deaths in nursing homes and having several women accuse him of sexual misconduct.
Many women discussed their contempt for the alleged unacceptable behavior of Cuomo in light of his free-falling reputation.
Throughout his career, Cuomo built his name on being unapologetically assertive. His overt aggression made him the center of attention as his city was under siege in the early stages of the coronavirus outbreak last spring.
According to many New Yorkers, Gov. Cuomo became an overnight sensation after dealing with the coronavirus reasonably well, bolstering their judgment of him as Governor.
Nevertheless, his alleged sexualizing of women in the workplace left women in particular with pressing concerns on his governing capability.
Shonna Trinch, Professor of Linguistic Anthropology at John Jay College sees Cuomo's behavior as a potential trend that unfortunately shows no signs of abating.
"For centuries, it has been acceptable for men in powerful positions to treat women with less respect than their male counterparts by referring to them in sexualized ways," she said. "This behavior is problematic in any context, but especially damaging in the context of work where abusers hold power over the people they victimize."
Trinch, who had familiarity with actions comparable to Cuomo's, based on her work in teaching and researching gender-related violence, including publishing articles about rape, sexualized violence, and domestic abuse, drew on the vitalness of understanding the context of power concerning sexual abuses.
Nevertheless, the concept of authority furthered a potential reason to believe that the Governor's actions offered a more profound example of the need to repudiate such behavior.
That said, since the victims include former and current aids of the Governor, his potential abuse allegations sprung over a long withstanding section of his tenure, further intensifying an even misogynistic character that Cuomo may have displayed through his time in office.
Trinch distrusted the Governor's subconsciousness after Cuomo was completely unaware that his gestures, in particular, could be interpreted as sexual misconduct.
"He is unaware of what sexual harassment is as well as what types of mentoring women need and want," she said. "He probably would not mentor men in this same way, so we begin to see how difficult it is for women both to get mentoring in the workplace as well as how to be unfettered by sexism at work."
By deflecting his accusers' claims with euphemisms along the lines of trying to be polite or friendly, he did little to prove his innocence; more so, it provided a more candid example of self-conscious sexism.
Even if he is not fully aware of his actions' harmfulness, it does not offer him innocence of any wrongdoing.
As opinions similar to Trinch's continued, New Yorkers reevaluated their support of  Cuomo.
A previous advocate of the Governor, John Jay College professor in English, Irene Chrysafi, did not expect the accusations to stick after his celestial governing throughout the early stages of the pandemic.
"I thought he did a solid job conducting his daily press conferences during the peak of Covid," she said. "He offered a sense of human empathy that Trump never offered, and I appreciated that about Cuomo."
Despite the Governor's bold nature, before the allegations, women like Chrysafi could look past his traits and sense a relative form of empathy not offered by a much more brash man, the former president.
However, the rigorous, authoritative nature began to grow to obscene levels, which also made New Yorkers question whether Cuomo's emphatic governing was honest or a façade behind a more disingenuous character.
"Both the nursing scandal and the sexual misconduct allegations make me question his character," Chrysafi said. "They are both deeply problematic and unethical."
Many concur and have developed a more ambivalent view of Cuomo since the allegations.
Jackie Del Rosario, a John Jay student, felt Cuomo was insensitive and gaslighting the situation by uttering words like "sorry if I hurt you," thinking it would appease his now skeptical constituents.
"I do not respect a murderer nor a pervert; this could be a redemption for the women who have been hurt," Del Rosario said.
Del Rosario saw the Governor going unpunished for his alleged offenses as the worst possible outcome, not just for his accusers but for all victims of sexual mistreatment.
Furthermore, several New Yorkers grew uneasy and felt it was unpleasant to have Cuomo remain pending a potential investigation into his actions which loom over him.
Some New Yorkers, like Maria Mourelatos, a New York City public high school teacher, grew uncomfortable with the Governor out of respect to the process of finding out his guilt or innocence.
"I am not comfortable with the Governor maintaining his position," she said. "That would imply that it is acceptable or that we, as a society, turn a blind eye to misconduct in the public forum."
Regardless of the process, as the number of accusers continued to wax, comfort regarding Gov. Cuomo saw a significant decline.
However, the nursing home scandal went relatively unnoticed, at least as more women accused Cuomo of unwanted sexual advances despite it being just as significant to New Yorkers' interests in theory.
Mourelatos considered the position one of honest representation of the people, and she furthered her disbelief relative to Gov. Cuomo based on the nursing home situation.
"I consider the actions that were taken criminal," she said. "Especially when he so empathetically proclaimed, "my mother is not expendable; your mother is not expendable," it reads as hypocrisy and outright lies."
Through everything, Cuomo had ample reasons to maintain hope he would continue as Governor and keep the support of many Democrats.
Especially after defeating the pandemic—many laid claims to the Governor's politics as reasons to continue supporting him.
On the flip side, a rapidly growing amount of Democrats did not feel his politics allowed him to behave lewdly without consequence.
"I do not believe that his political views should mitigate his straining behavior because in politics, regardless, it is about trust, and he broke it," Del Rosario said.
Trust is what Cuomo may have broken for many after his sexual misconduct allegations and nursing home scandal.
Although with everything looming over him, an investigation and the legal process remained necessary for plenty of New Yorkers before altogether abandoning Gov. Cuomo.
"As a person, I am uncomfortable with no investigation," Trinch said. "There should be a full investigation."
What also continued working in his favor was the keen unawareness of the nursing home scandal chiefly.
Naima Khan, a student of John Jay College, was unaware of the nursing home scandal entirely.
However, given the recent overall narrative, she said, "I would not feel comfortable with him continuing."