John Jay Community's Reaction to Trump's Indictment
In the wake of Donald Trump's indictment last Thursday and impending arraignment on Tuesday in New York, John Jay students shared their reactions to the news and their thoughts on the direction of American politics.
Trump faces over 30 counts related to business fraud in the indictment. He is the first former president ever to be indicted. The case pertains to falsified business records surrounding the $130,000 hush money payment sent to Stormy Daniels by Trump's former lawyer, Michael Cohen, to prevent her from discussing their affair publicly. 
In the days following the announcement, many John Jay students are happy to hear the former president is facing charges after a lengthy probe into his private transactions.
Angel Fogah, a senior and Security major, was happy to hear that Donald Trump was being held accountable for his actions. She was pleased to learn that authorities had charged him on hush money allegations after he had evaded the matter for so long.
"Donald Trump serves as an idol for many people, including white supremacy groups and many organizations which feel comfortable using fighting words to express themselves, " said Fogah. "So to now read and see he will be indicted for his crimes, I feel like finally!"
Israel Tavera, a junior and Political Science major, had a similar reaction to Fogah. He believes that no one should be able to escape their punishment if guilty. 
"If he's found guilty, he has to face the consequences," said Tavera. "No one is above the law."
He expressed concerns regarding the effects the indictment may have on the 2024 presidential campaign. Although Tavera supports the enforcement of the law, he mentioned ongoing debates within John Jay that concern the ethics of Mr. Trump's indictment. He has heard that some students are skeptical about whether the indictment was an act of justice or a political power play. 
But, the overwhelming majority of John Jay students were not sympathetic to the former president.
Other students are questioning what this case will mean for the 2024 election. 
Rabia Raziq, a freshman with a double major in Political Science and Economics, argues this indictment represents Trump's dwindling power in New York and the political polarization of our country. She questions what this means for Trump's political opposition. 
"Was this indictment, which required months of planning and agenda setting, due to a Democrat's bias against the former Republican President or was justice being served,?" she said in an email. "It'll be interesting to see how much support he gains or loses along with the strategy he and his team settle on when confronted by media or donors about this legal situation."
She also expressed concern for the fact that the indictment stemmed from hush money payments and not from the former president's alleged political misconduct in the January 6th insurrection.
Other students have harsher feelings concerning Mr. Trump's potential fate. 
Manuel Rodriguez, a junior and Political Science major, shared strong feelings towards the announcement. He believes the former president is getting what he deserves and hopes he ends up serving time in prison.
"I hope he rots in prison," said Rodriguez. "The president messed around and people found out."
Some students don't have high hopes for an eventual conviction following this indictment. 
Nayelle Pace, a sophomore and Forensic Psychology major were shocked to hear of the indictment. She is unsure of whether or not the charges will lead to a conviction but thinks he should have been imprisoned years ago.
"I don't know if this is going to go anywhere because of his stature and his connections, but I guess we have to see how this plays out," she said in an email. "He should've been in prison a long time ago for all the shady things he's done so hopefully this process is done right."
The news makes some students wonder what this may mean for future investigations into Donald Trump.
Fogah is overjoyed that he is finally being held accountable, but thinks holding him accountable for other crimes will be difficult. 
"That might be hard because look how long this took," said Fogah. "I pray he gets what he deserves though."
Trump's indictment has led some students to look into the person responsible for bringing up these charges. 
Tavera shared his thoughts on Alvin Bragg, the district attorney that brought up these charges again. He believes the outcome of this case could influence the future of Bragg's political career. Tavero was impressed to hear Bragg was prosecuting Trump after facing criticism in the past.
 "Just one year ago, he was under pressure, even though he made history as the first African American in Manhattan DA, due to his lack of prosecuting crimes," said Tavera. "I must say, what a comeback."
As John Jay students come to terms with the potential fate of former President Donald Trump, this case will continue with an arraignment expected in Manhattan criminal court on Tuesday. 
Fogah believes this indictment and the case's future serve as a reminder to the public that the wealthy can be held accountable for their actions. She shared that she is monitoring the case to see if Trump will be successful in overcoming the charges.
"Now we'll see if he serves any time," said Fogah. "I feel like he'll weasel his way out of that but only time will tell."
About the Contributor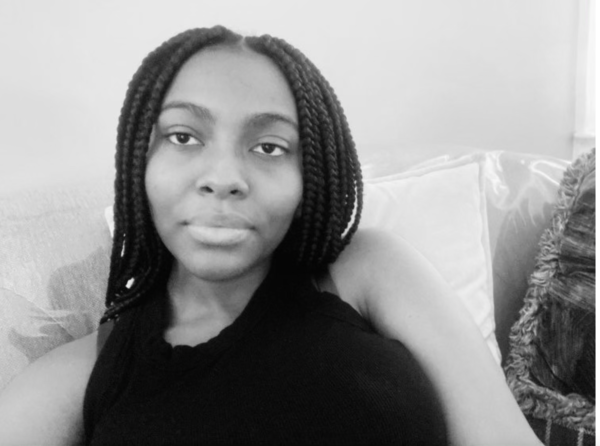 Lauren Braithwaite, Editor-in-Chief


Lauren Braithwaite is a senior, majoring in Political Science with a minor in Digital Media and Journalism. At John Jay, Braithwaite is a member of...