The State of Club Life
Students have returned to campus, and many pandemic restrictions have been lifted, but student life has not recovered, with the number of active clubs down to half the amount before COVID.
Since the beginning of the COVID-19 pandemic, the number of active clubs have seen a steep decline, with the figure going from 67 active clubs to now 36. The recent closure of club row for renovation makes things worse and poses new difficulties for club executives as they find ways to maintain interest and membership.
Alyssa Hollywood, a student life administrator, noticed this loss of interest in club life at the beginning of the pandemic.
"Right after the pandemic started, we had a lot of clubs who struggled to interact and engage with their current members and it became very difficult for the clubs to find and engage with new students," said Hollywood.
During the height of the pandemic, clubs tried to interact with students by relying on Zoom to host events, which resulted in little turnout.
Jasmen Lawton, a senior and president of the Law Society, majoring in Political Science believes COVID stunted student interest in clubs.
"Because of COVID, you couldn't really do anything," said Lawton. "People lost interest because they were online."
Due to the inability of clubs to captivate members, many students are unaware of the existence of certain clubs and are reluctant to commit to a club.
Jessica Fagan, a junior, double majoring in Criminology and Forensic Psychology has only heard of the Black Student Union (BSU) because of their frequent events like the Sports Jersey event the group held on March 9th in Hound Square. Fagan noted that BSU heavily advertises their upcoming events on large, vibrant posters in the New Building.
The pandemic is not solely to blame for the lack of club involvement. Fagan believes John Jay being a commuter school has made it harder to revive club engagement.
"Being a commuter school is part of the struggle," said Fagan. "Everyone wants to get in and get out."
Despite John Jay's loosening of pandemic-related restrictions, many executives have seen this loss of interest continue, leaving them to wonder how to appeal to students and persuade them to participate in events or gatherings again.
Naomi Achonu, a freshman, noticed when she arrived at John Jay that she did not see club advertisements frequently. She is a member of BSU and the Law Society. Achonu credits her club engagement to a meticulous following of club social media pages. While Achonu is a member of these clubs, she struggles with socialization and is reluctant to attend events. She argues clubs should make students more aware of their presence through flyers and social media posts.
"The more the school organizations promote themselves, the more students would turn out," said Achonu.
Before the pandemic, Club Row provided that space for clubs to promote themselves to curious students. Club Row is the corridor on Level 2 in the New Building with rooms designated for different clubs.
Doors were always open in club rooms with club executives present for students interested in learning more about the organization or joining. Some clubs threw parties in their rooms and used Club Row to maintain interest in the organization.
The Center for Student Involvement and Leadership, previously located in Club Row, and the Office of Student Transition Programs moved their offices in June 2022. According to Anthony Bracco, Director of Facilities Management, Club Row is expected to begin renovation in the next few months. The project timeline is approximately 18 months, with an opening around the end of 2024.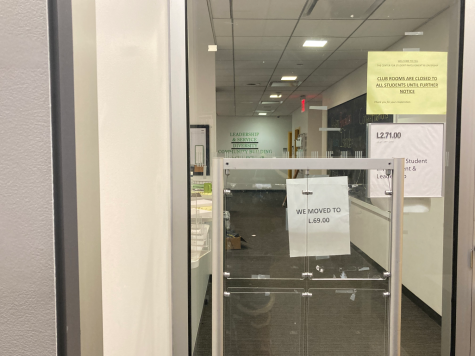 Some students have prioritized working to pay for their tuition and don't have enough time and energy to be involved in clubs.
Reshab Kahn, a junior, majoring in Criminal Justice sees the value in joining clubs but believes they are for those students with enough time.
"I work two full-time jobs and study full-time for school," said Khan. "I personally don't have time, however, I do believe clubs are good for making friends."
Many clubs have WhatsApp group chats where they post flyers to events and discuss plans to keep students informed. BSU posted a flier to their "Black Spoken Word" event that took place on March 14th. The Intervarsity Christian Fellowship Club also posts flyers for events like they do with their small worship group held every Tuesday in Haaren Hall.
Events are the way most clubs get students to be engaged, but some club executives find it difficult to balance a course schedule and event planning. Planning events requires paperwork and constant contact with the Center for Student Involvement & Leadership (CSIL).
Paperwork is not always approved speedily, leaving many club executives to cancel planned events at the last minute.
CSIL has recently seen a shortage in staff with some cohort leaders deciding to leave the center. Some club leaders believe this has caused CSIL to have a hard time keeping up with mandatory budget requests from clubs and are frustrated because the food included in their budget helps get students in the door.
Vani Ramnarain, a senior and Vice-President of the International Student Association (ISA), has a hard time encouraging students to participate in her clubs when budget approvals are slow.
"You need to find incentives for people to attend events, but you don't have snacks, merch, or food because your budget has not been approved," said Ramnarain. "We need events, but there is not enough time to get CSIL to push for paperwork to be approved."
Last semester, ISA had to cancel an event after they submitted forms for catering and were not given a response.
ISA was given a lounge in North Hall, but this was turned into a COVID testing center, leaving them to find other spaces to hold gatherings. Sometimes, they choose to meet on the J walk or in the Student Council's lounge, but to be considered an active club by CSIL, formal events must be held.
The Intervarsity Christian Fellowship club, like ISA, has gatherings in accessible spaces on campus such as the cafeteria or unoccupied classrooms. They also host gatherings off campus at cafes where people sip coffee, eat, and socialize.
Achonu is happy with her decision to join John Jay's student body but has realized to enjoy her time here, she must put in the effort to participate in clubs.
"John Jay has so much to offer, but it's not going to come find you," said Achonu. "You have to go and find it yourself."
About the Contributor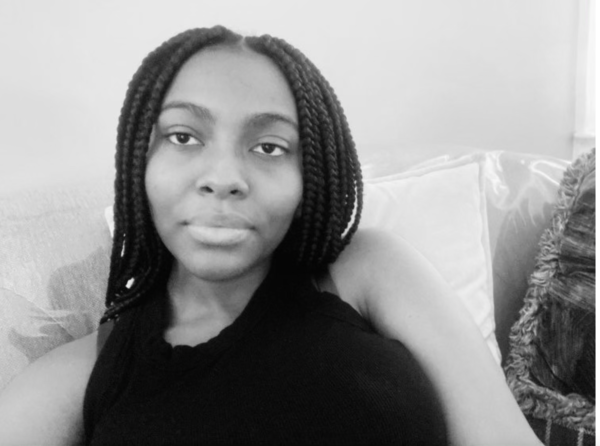 Lauren Braithwaite, Editor-in-Chief


Lauren Braithwaite is a senior, majoring in Political Science with a minor in Digital Media and Journalism. At John Jay, Braithwaite is a member of...