Unvaccinated Students Fear for the Future of Their Education
When John Jay announced that it would require students to get the COVID-19 vaccine prior to returning to school last fall, sophomore Nicolette Hines had a tough decision to make. 
"I didn't feel like it was all that safe for my body just yet, I did not want to take something I wasn't comfortable taking just because everyone around me was doing it," said Hines. 
Like Hines, many students had to weigh the future of their education against any fears or hesitancy they had about taking the Covid vaccine. 
These students' reasons for not getting the vaccine are similar to the unvaccinated population at large. According to a US Census Bureau Survey from December  2021 that polled adults over the age of 18, 49.6% are concerned about possible side effects, 42.4% don't trust the Covid-19 vaccines and 35.4% don't trust the government, while 27.9% plan to wait and see if they're safe. 
Hines feels as though she cannot get the most out of her online studies, although it does have its perks. She believes that up until this point the benefits of not having to commute, studying online at her leisure, and working more hours have outweighed getting vaccinated. "I'm not against vaccines, but this is something as serious as our health," Hines said. 
Hines feels like the college isn't taking the fears of these unvaccinated students into consideration. "I would hope that we as individuals and students are being put first and are being thought of." 
There is an understanding among these students as to why the vaccine mandates are in place, however, they feel as though their education is not being prioritized. Numerous students have looked to the Career Center at John Jay for reassurance. 
Jessica Lawes, Student Career Program Specialist & Advisor at John Jay says the Career Center has been working to aid and support many unvaccinated students. Lawes has worked with students who have expressed frustration and anxiety about being singled out. 
Lawes says since the pandemic and the mandates there has been an overload of unvaccinated students contacting the center, worried about interruptions or delays in completing their undergraduate degrees. 
"We try not to cancel anyone out, so if I have a student that is not pro-vaccine, then I help guide them to opportunities that best fit them and can accommodate that," she said. 
Lawes says she understands these students feel forced but she also wants to make sure they understand the reasons for these mandates. 
"It's not that I want to change their perspective, but I also explained to them why the college is so pro-vaccine." 
According to the CUNY Student Vaccination Mandate FAQ, the University concurs that all EUA-authorized vaccines are safe and successful in preventing the spread of COVID-19. The University has set these mandates as they are working to prevent the possible spread of the virus and the risk of death or being hospitalized.
Lawes says she understands both perspectives, which is why she believes each student should voice their opinion, their perspective, and their concern. 
"For those concerned students I did advise them to speak with the academic department and you know, plead their case," she said. "We're at a college where the logo is 'We create fierce advocates', advocacy is encouraged." 
A large obstacle to unvaccinated students who are required to take 100% of their classes online is access. Currently, not all required courses are accessible online or in a hybrid form. As of February 25th, 2022 John Jay is at 70% in-person capacity and as the college moves to increase that volume, those online course options will continue to shrink. 
"Online course options are starting to fade and I don't know that the mandates will be going away anytime soon," said Serenity Baptiste, a sophomore at John Jay.
Baptiste says it is not necessarily her choice to remain unvaccinated but her parents. She says their religious beliefs have kept them, as well as herself, from getting the vaccine. "I'm concerned as I am only a freshman and still have my whole college career ahead," she said. Baptiste feels extra pressure with the weight of the vaccination mandates.
"When it comes down to having to take those in-person classes, I have a few decisions," she said. "Take the vaccine, file for a medical exemption, and hope it's granted, or my parents' favorite: find another college that does not require the vaccine." Baptiste acknowledges that the decision is hers, however. 
The reality is that an unvaccinated student without a religious or medical exemption, would not be able to complete their degree completely online unless something changes prior to graduation for these students to graduate on time with the rest of their class. 
Having contemplated the idea last fall & spring, Hines had finally decided to get the vaccine. Even though most of the mandates have been lifted around New York City, Hines felt as though she is now more comfortable with getting vaccinated. Coupled with vaccine mandates still being in effect for school and work, it was her time. 
A number of things could change for the college in the coming 2022-2023 school year, but as of right now the concerns remain the same. Until then these unvaccinated students have made it clear that they will continue to remain "fierce advocates" for their education.
The story has been updated to reflect that Nicolette Hines & Serenity Baptise are now sophomores 
About the Writer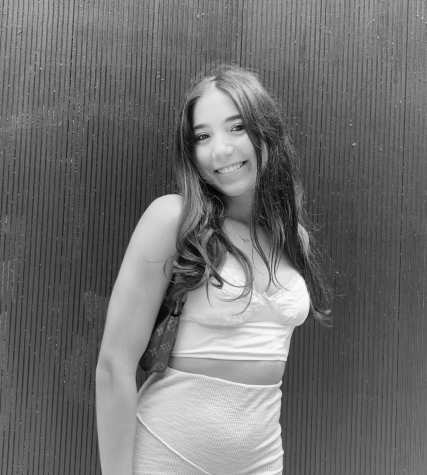 Zoe Sharif, Editor-in-Chief
Zoe Sharif is a Junior majoring in International Criminal Justice & minoring in Digital Media & Journalism. Sharif's goal at John Jay is to explore...