The Struggles of Taking Online Classes In-Person
Increased course flexibility poses a challenge to students on-campus.
Matthew Amos rolled his eyes as he clicked the "raise hand" sign on Zoom for his online class. He looked over his left and right shoulder to find students eating lunch and reading. Amos silently swore as he realized he would have to speak aloud and ruin the peace of his peers. He answered the professor's question, ignoring his overwhelming feeling of shyness.
"It can be really uncomfortable being called on in class while sitting next to someone who's watching a movie or hanging with friends or playing a game or sitting there doing homework and have no choice but to listen to you while you're in class," Amos said. "It makes it harder for you to want to speak up and participate."
Amos, a sophomore taking two online classes, has found the school noisy at all parts of the day. He has trouble finding a quiet place for class and often relies on John Jay's honors students' section.
Since last semester, the college began offering more in-person courses. In the current semester, 59% of classes have some in-person element. However, as the college provides a steady diet of online options, students struggle with managing their online courses while on-campus. In addition, many are encountering issues with finding spaces to attend class and arriving on time.
Nyah Hepburn, a sophomore, said she has been having trouble finding quiet places for class, especially now that the school is more crowded. However, she believes the noise depends on when your online class is, and overall, she doesn't find it bad.
"The school could do a better job with accommodating students," she said. "Even though more students are taking in-person classes, others are still taking online classes and it can get overwhelming taking them on the same day."
Some students take online courses the period after an in-person one.
Joseph Hernandez, a sophomore at John Jay, has to rush to find an available desk for his online class. He said his professors either refuse to let him into the Zoom class or scold him when he is late.
"I missed two assignments," he said. "I didn't know we had to do, and it really hurt my grade."
But students more familiar with the campus have had less difficulty finding work areas.
This semester, Erik Mendoza, a senior, has two online classes and doesn't have trouble finding a quiet space for his classes.
"I don't have any issues since I have been at the college for some time," he said. "I know where people tend to be."
He prefers taking online classes along the long hallway in Haaren Hall because it has a lot of chairs or on the upper floors of the New Building.The library and the writing center are two common choices for students needing a quiet space for online classes. Other areas where students may choose to have class, including Hound Square and the lounging area on the 8th floor, offer limited space. Desks and seating areas are not separated enough to provide students with private spaces for their concentration.
The Student Council has taken note of the issue.
"I've noticed that students with online and in person courses on the same days have a hard time finding a place to study without feeling like more students might come in and be loud," said Andrew Berezhansky, Student Council President.
He encourages all students in need of a quiet space to try out the Student Council Office, which has a lounge area and conference room.
The plans for next fall's modality remain unknown.
"I haven't really thought about solutions, especially since everything at John Jay is still on pause," Amos said. "There's so many things going on and there's really no time to pay attention to the students."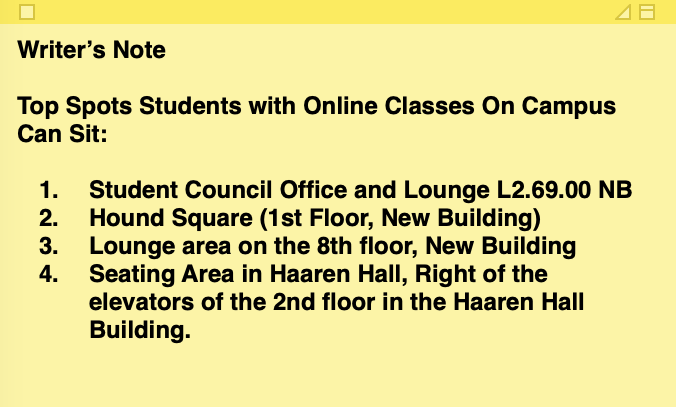 ---
About the Writer: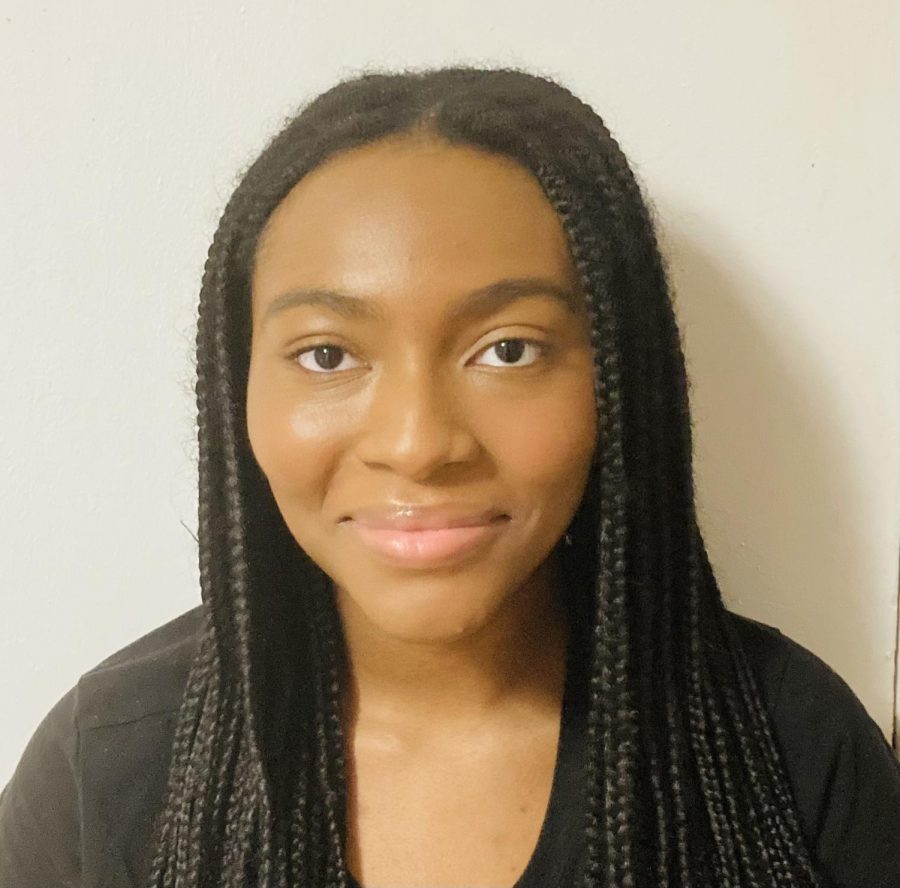 Lauren Braithwaite is currently a sophomore, majoring in Political Science with a minor in Digital Media and Journalism. Braithwaite plans to apply to a graduate program in journalism towards her dream job to write for The New York Times.
About the Contributor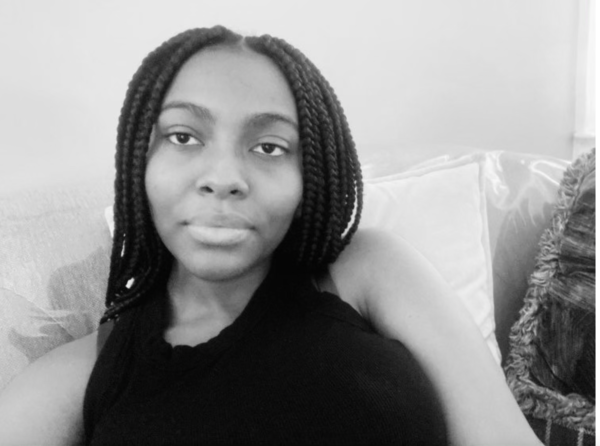 Lauren Braithwaite, Editor-in-Chief


Lauren Braithwaite is a senior, majoring in Political Science with a minor in Digital Media and Journalism. At John Jay, Braithwaite is a member of...