The Unjust Game of Reselling Sneakers
Imagine missing a sneaker release, where the retail price is about $160. You go online to look for other places to buy the sneaker and come to find out that it's reselling for $300+. The sneaker reselling business is beneficial for the reseller, incredibly costly to the customer. But as the demand grows, the business grows. 
According to NBC's Curtis Bunn, "The U.S. sneaker resale market generated $2 billion in 2019, according to a 2020 Cowan Research Equity study, which also indicated that the sneaker resale business will explode and generate up to $30 billion by 2030." Unfortunately, the business itself is getting out of hand behind all that money. Resellers go the extra mile for sneakers, and regular customers can't get the sneaker when it first drops. 
There have even been fights and shootings over sneaker raffles.
As a Foot Locker cashier in Times Square, I interact with a pool of resellers daily. Some of them come to hang out in front of the store every day, waiting for our sneaker releases. They always want to make sure they're the first ones to get them. Some days, my managers will randomly decide to put out a popular release, go outside with tickets, and whoever receives the tickets first gets first dibs on the sneakers. Most of the time, my managers won't even tell them what shoe they're putting out, but whatever they can grab for profit, they'll get.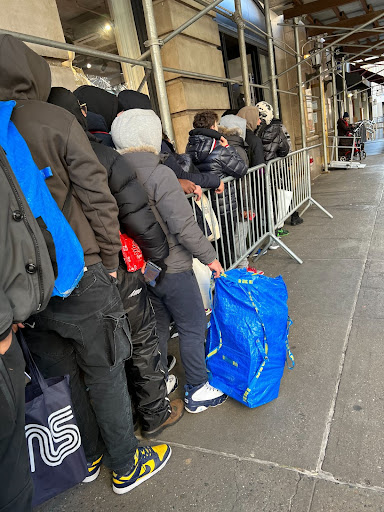 That's the life of a sneaker reseller, constantly hustling store to store for sneakers that they can profit from. 
"Although I see this as temporary, as of right now, this is my 9-5," says Edison Pantaleon, a twenty-year-old reseller who comes to my store so often that he's made some personal friendships with the employees, including myself.
 "I'm using this to build my money to expand into other things like investments in properties," Pantaleon says. "We put so many hours and so much money into the game that I can't even call this a side hustle." 
As for regular customers, in their eyes, if you want the shoe badly, you'll put in the work to get the shoe.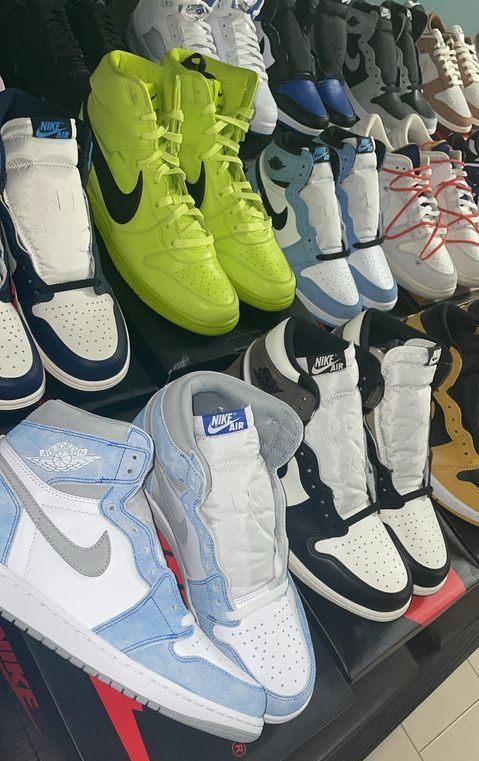 "If you lay back and don't really care about it, there's a price you have to pay for that, and that's when you have to get it through a reseller," Pantaleon says.
Like Pantaleon, many other resellers wake up early, in time for the store opening, to come and check if there's anything popular in stock.
Wellington Amaral, 21, is another reseller who comes to my store. He is a student at John Jay, and he has taken steps to turn his reselling side hustle into his own business, ManhattanSoles. Amaral recently trademarked the company name and is in the process of applying for a business license. To start, he used bots, software applications that expedite the online checkout process, to win sneaker raffles online. 
"Reselling is unfair to regular customers who want the shoes for themselves because they don't have the advantages nor resources that us 'veteran' resellers have," he says. "However, I think as the reselling business grows, it will become more fair for the consumer. As of late, sneaker brands have provided resources to the consumers on how to best secure the sneaker." 
Sneaker stores such as Foot Locker, Champs, and Nike have tried to make things fairer for regular customers, such as doing random raffles and releasing sneakers at night because resellers tend to go home closer to closing time. 
"Majority of resellers aren't humble and think they're entitled to get a pair of everything and anything," Amaral says. "The violence gets out of hand." 
On August 12th, 2021, Jayren Bradford, a twenty-six-year-old Sneaker Palace employee in Los Angeles, was killed. Bradford attempted to break up an argument over a sneaker raffle, where he was shot at around 12:30 p.m. This unfortunate event portrays just how violent the reselling business can get. I have also witnessed several fights over sneakers at my store.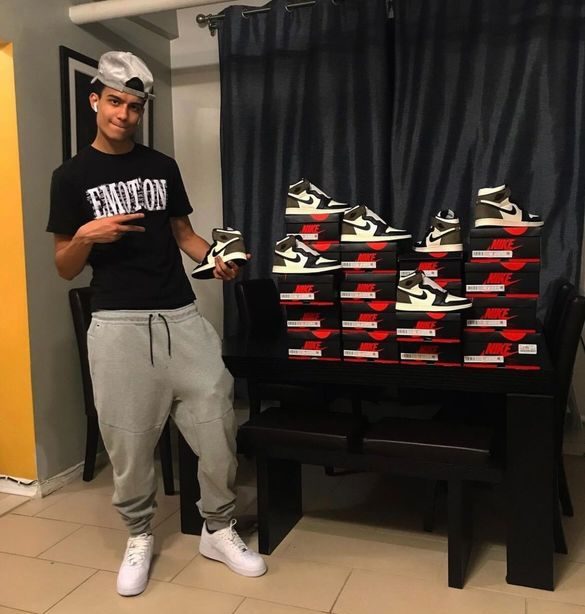 "There's a lot of hate and animosity in the reselling business because a lot of shoes are limited, so that sense of entitlement gets to some resellers' heads," Pantaleon tells me. 
"I don't like sharing the math when it comes to the business I conduct," Amaral tells me. "Put it this way, though, I make enough to justify not needing a 9-5 job." 
Pantaleon says the most amount of money he ever made from a sneaker was $4,000, selling the Lemonade Off-White Air Force 1, which retails at $150 and now goes for about $1,300 several months after releasing in July. 
Dedicated to the game, Pantaleon traveled to Boston to get them.
"Reselling is a huge blessing. All my life I wanted something to call my own," Amaral said. "Now I can call ManhattanSoles my own."
---
About the Writer: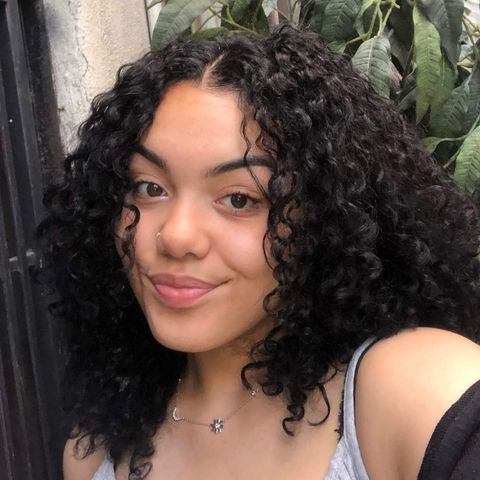 Kayla Ortiz '23 is a junior, majoring in English. Her goal is to become a journalist and write stories for newspapers or magazines.