John Jay Replaces Low-Enrolled Classes with Online Options
UPDATED on 2/6/2022
Two weeks before the start of the spring semester, CUNY Provost Daniel Lemons announced that the goal for in-person classes was lowered to 55-60% from the original goal of 70%. 
"Individual campuses should consider closing some low-enrollment, in-person sections, replacing them with online or hybrid sections," Lemons wrote in the email.
In response to this, John Jay dropped in-person classes that had low enrollment and added 30 more online and hybrid classes. 
According to an interview with John Jay's Provost Yi Li, the college canceled 70 to 90 classes because they had fewer than 10 students enrolled and that dropped the number of in-person courses to 59%.
He said that the decline in enrollment, which impacted the decision to offer more flexibility, was influenced by a decrease in incoming transfer students. He projected the decline to be a few hundred students. Many CUNY campuses, notably John Jay, rely on transfer students who often enroll in courses closer to the semester's start.
Li said that we are still in an ongoing and complicated situation with the pandemic, which has caused students additional stress. "Nobody knows what's going to happen next week," he said.
The overall decline in enrollment for CUNY is around 5%, and John Jay is projected to lose $3 million in revenue.
But the last minute schedule changes did little to offer course flexibility that many students and faculty have called for. Instead, the changes focused on curbing low course enrollment and did little to mitigate students and faculty's concerns over poor communication and a lack of transparency. 
According to Provost Li, the registration team prioritized notifying full-time students who had enrolled in less than 12 credit hours for the spring semester about the additional online and hybrid options. He said the college also focused on students from the fall semester that failed to meet the vaccine mandate and were subsequently unenrolled from their in-person and hybrid courses. The other priority was students who had not registered for any classes yet but had in previous semesters.
"Your well-being is the top priority of ours," Li said.
While the late change may have increased enrollment, many who fell outside of prioritized groups of students said they did not get the flexibility they desired.
Qudus Kolapo, a John Jay junior who recently joined the Army Guard, said that the last-minute changes did not do much, and he would have taken all his classes online if he could. He took six in-person courses in the fall but has three in-person classes with one online class this spring. He said he could not take as many courses without more online options, and after getting used to online, the transition back in-person was difficult for him.
"Going from online back to in-person, I saw my GPA drop," Kolapo said.
But beyond the push for more in-person course options, many students and faculty remain at odds with what they consider poor communication from CUNY.
"We continue to inhabit the upside-down world of CUNY management," PSC President James Davis wrote in an email to CUNY faculty on January 24. "Where there should be clear central coordination and resource allocation, they are silent and inactive; where there should be flexibility and local decisions, centralization and overreach prevail." 
CUNY universities are city and state institutions. The campuses must follow what New York City and New York State requires, such as the recent faculty vaccine mandate that Governor Kathy Hochul announced. As new mandates or laws are set, CUNY must adhere to them, such as the removal of contract tracing.
Still, many students and faculty continued to voice their frustrations with CUNY.
"The fact that these meetings are happening so late into the process shows that our concerns are seen as an afterthought," said Jonathan Hanon, a CUNY Adjunct Professor, and CUNY Student Senate member.
Hanon said CUNY should directly communicate more updates to the students and faculty. Hanon added that the lack of transparency hits students and adjuncts the hardest. He said students lose out on academic progression and adjuncts on their ability to generate income, adjuncts that CUNY heavily relies on.
There are 11,323 part-time faculty at CUNY compared with 7,032 full-time faculty, according to a 2020-2021 report from CUNY's Office of Human Resource Management.
Saaif Alam, a CUNY University Student Senate Delegate and Vice-Chair of Disability Affairs, said he understood the need to have more in-person courses, such as avoiding revenue losses, but he said students' concerns still mattered. Alam has long championed students with disabilities and said that many students reached out to him about wanting more online options, some of whom are more susceptible to infection.
According to Alam, the student organizations aim to speak monthly with the Chancellor and communicate more frequently with the student body directly.
"We're pretty much in the dark," he said. "So, we are asking for more accountability."
About the Contributors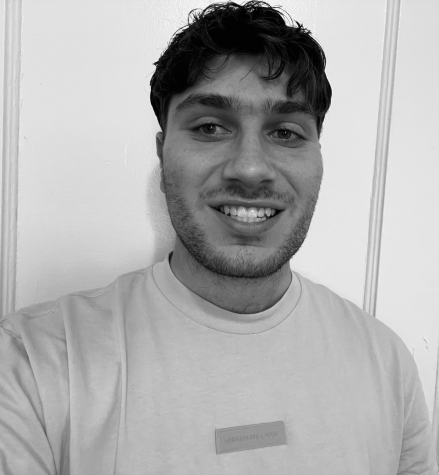 James Van Bramer, Managing Editor
James Van Bramer is a senior majoring in Political Science and minoring in Digital Media & Journalism. Van Bramer spends his time hosting the virtual...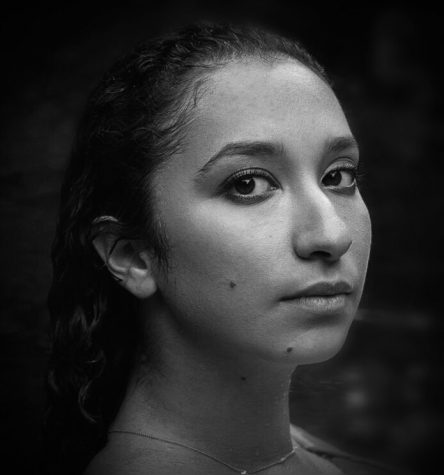 Tzvia R. Waronker, Web Editor
Tzvia Waronker is the Web Editor for The John Jay Sentinel. She is a junior majoring in Forensic Psychology and minoring in Digital Media & Journalism...