CUNY Plans for More In-Person Courses in Spring, Students and Faculty Call for Flexibility
On October 13, John Jay's Provost Yi Li sent a letter to John Jay chairs and schedulers notifying them that all departments should schedule 70% in-person and 30% hybrid or fully online courses for the upcoming spring semester.
"Scheduling in these percentages will allow us to provide a true campus experience for our students, while also providing some flexibility," Provost Li wrote in the letter which The Sentinel reviewed. "I hope you agree with me that as almost all other colleges across the country are providing in-person learning this fall, we owe this to our students as a matter of equity."
However, many members of the Faculty Senate disagreed with the percentages and thought many students would prefer more flexibility for the spring. So the Faculty Senate decided to create and distribute a student survey to ascertain what course modalities students wanted and needed for the upcoming semester.
The survey results indicated that most students preferred a more mixed modality than the proposed plan in Provost Li's letter. Among the three surveyed groups – lower undergraduates, higher undergraduates, and graduate students – an average of 20.8% of the 879 students surveyed preferred the traditional classroom modality, where all meetings are in-person. The remaining 80.2% preferred hybrid courses or fully online courses – synchronous or asynchronous.
"We're just hoping that we work out a solution, because the faculty actually wants the students to succeed," said Faculty Senate President Ned Benton. "We wouldn't be in this if we didn't want our students to benefit from the classes and benefit from instruction."
While the survey centered around the course modality students preferred, one question asked students what they would do if faced with taking a campus-based class if they wanted an online one. According to Benton, about half of the students said they would choose to defer taking the course at all, even if it delayed their academic progress.
If students forgo enrolling in on-campus courses when devoid of online options, it could impact the students and college financially.
Typically, to receive financial aid, students must complete 12 credit hours per semester. As for the college, they would receive less funding if the number of full-time students declines.
The fall semester endured a similar challenge with CUNY's student vaccination requirement. According to John Jay's Chief Operating Officer Mark Flower, 150 out of the 6,000 students enrolled in at least one on-campus or hybrid course were unenrolled from their in-person and hybrid classes for failing to meet CUNY's vaccine mandate.
Flower said the university is concerned about students' success. He added that the college is an in-person institution and is structured as an in-person institution, despite the pandemic transition.
"This 70% number is really being set by the university in such a way to be able to encourage students to come back to campus," Flower said. "Because we think that the learning is very different."
Flower added that the college is currently close to the 70% goal, and registration for the spring semester should begin in early December.
However, the Faculty Senate's Vice President, Karen Kaplowitz, said the university wants more in-person, not students or faculty. According to Kaplowitz, CUNY's plan for the spring semester was not data-based.
Kaplowitz added that we are still not in normal times. With vaccine efficacy waning, limited access to boosters, and faculty and staff not being mandated to get vaccinated, Kaplowitz said, "this is still an emergency."
CUNY faculty and staff are state employees – not city employees. Therefore, citywide vaccine mandates do not affect them. But according to Flower, the Chief Operating Officer of the college, the vaccination rates of the college's staff are around the same number as citywide rates.
But CUNY's plan for the spring also raised ambivalence among some students who returned to campus this fall.
A John Jay senior, Sarah El Sayed, said she returned to campus for the fall semester because she always preferred face-to-face interaction. She added that she enjoys being in person, but seeing the school much emptier than usual was sad. According to El Sayed, CUNY's increase in in-person course options for the spring is a "great step in going back to the way we were pre-pandemic."
However, El Sayed said the college should offer students more flexibility for the spring semester.
Gabriella Kemmerer, a John Jay senior, also returned to campus for the fall semester. Kemmerer decided to take one entirely in-person class and one hybrid course. She said her in-person course made her wary about increasing the number of students attending on-campus courses for the spring semester. The class is a lecture consisting of 85 students with no plexiglass or social distancing, Kemmerer said.
Since re-opening this fall, the college trusted that student vaccinations and mask-wearing when indoors were sufficient to prevent the spread of the virus. However, the college also has several signs throughout the campus encouraging social distancing when possible.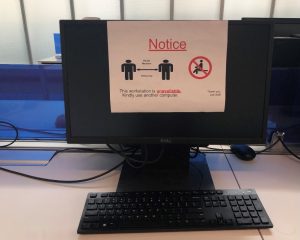 But despite her weariness, Kemmerer said more students returning to campus would be a good thing. Although, she added that students should still have the option to attend all their courses online in the spring if they wanted to.
Kemmerer and many other students adjusted to a fully online modality throughout the pandemic. According to Kemmerer, a swift change to an entirely or predominantly in-person schedule may be challenging for many students.
"Because everything was online for so long, I think now students are accustomed to that so now they're struggling," Kemmerer said. "I've been struggling a little bit being back in person so I feel like that could be an issue."
About the Contributors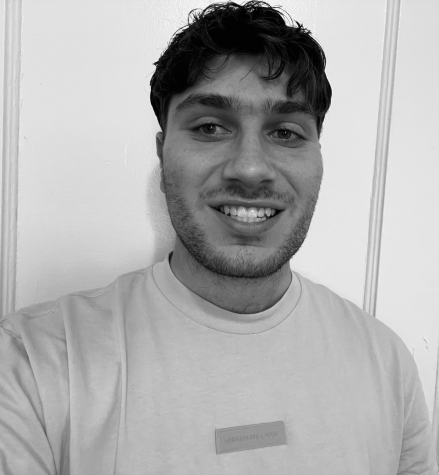 James Van Bramer, Managing Editor
James Van Bramer is a senior majoring in Political Science and minoring in Digital Media & Journalism. Van Bramer spends his time hosting the virtual...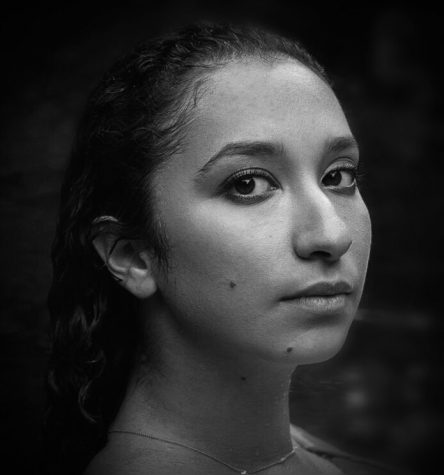 Tzvia R. Waronker, Web Editor
Tzvia Waronker is the Web Editor for The John Jay Sentinel. She is a junior majoring in Forensic Psychology and minoring in Digital Media & Journalism...