SASP, The Cornerstone of John Jay
Peer Success Coaches open up about their full-circle experience.
August 24, 2021
John Jay's arsenal of student resources and services is the backbone for welcoming and helping incoming first-year and transfer students. 
For many newly hired and virtually trained college assistants, their job begins at the very campus they have yet to see. Yes, that is off-screen. 
The Student Academic Success Program (SASP) is home to part-time Peer Success Coaches (PSCs). Mentoring students in programs such as Apple Corp, ¡Adelante!, STEM, Early Start, Transfer, and the rest of the first-year population. 
Alisha Springer said her PSC had inspired her to take on the job. With three years under her belt, the Peer Program Associate adds that SASP is a program helping students figure out their short-term and post-graduate goals.
"I always get imposter syndrome, I don't even know how I got here," she said. She added that the virtual adjustment for the program was challenging since "connecting with first-year, especially transfer students is not easy at all."
Hired peers get assigned to a first-year cohort, seminar course, a caseload of students, professor(s), and the responsibilities of mentoring each student towards their respective academic desires.
Other work includes hosting events, program initiatives lately on Zoom, holding one-on-one coaching sessions, and acting as their student's referral pundit throughout the semester and beyond.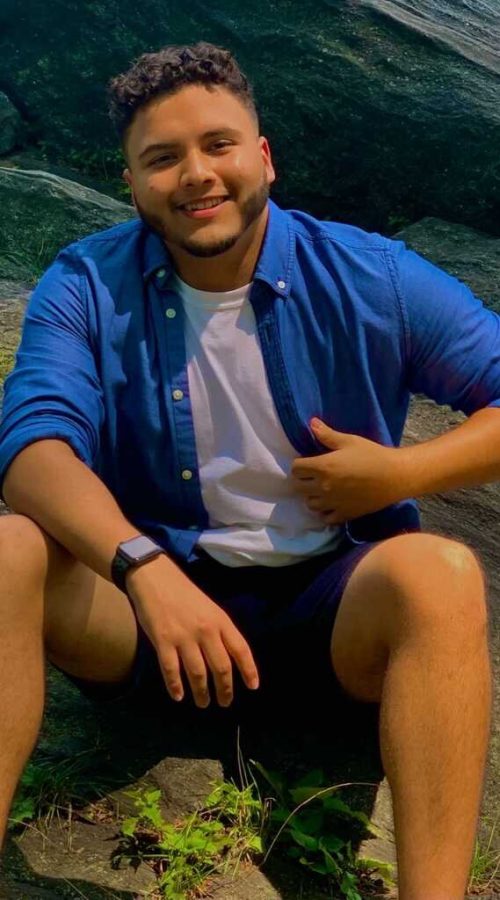 Sophomore and First-Year PSC, Juan David Carvajal calls himself an "internet explorer." He says, "I'm kind of slow, sometimes, but I'll get them their answer eventually." 
Carvajal is one of many sophomores to have graduated high school at the height of the pandemic. He entered John Jay into virtual learning, and is now a full-time student, working as a mentor remotely.
"I went from being the student who didn't know what he was doing, to now being a peer helping those that don't know what they're doing," he said. 
Carvajal's full circle time with SASP has allowed him to hone a universal lesson from the distant reality, the art of patience. 
The time online and counting has allowed SASP to make shrewd decisions on behalf of all programs and peers. 
With initiatives such as Students for Students, Summer Bridge, and Justice Talks, the program has made an effort to thrive in the hybrid, digital ambiance.
Michelle Cevallos, an ¡Adelante! PSC, majoring in Criminal Justice BS, recalls her first-year experience as bittersweet. The past academic year for Cevallos was fraught with the reality of contracting COVID herself. As a result of unfortunate timing, SASP put her application aside, suggesting she apply for the following year.
After a serendipitous, last-minute interview, Cevallos immediately accepted the job.
"As a woman of color, I was always afraid of asking for help from someone that didn't look like me," she said via Zoom. "We are strangers, but I look like you and I know we can relate on so many levels, that's what makes student connections so special and personal."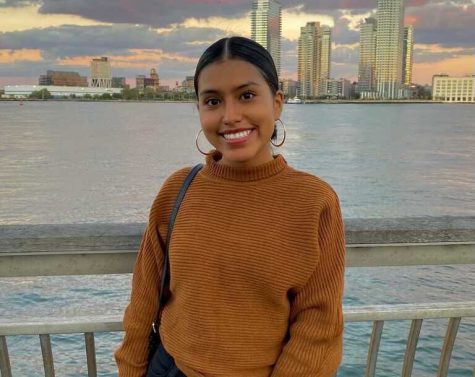 The coaches have spent the summer months to train and prepare for the Fall semester ahead. Virtual presentations, anticipating common scenarios and, frank conversations full of horror stories from experienced Senior Peer Success Coaches have made their start bearable.
Coaches pride themselves on providing information available for their students at their disposal. Whether that's overaccentuating their business hours or bending the rules of professionalism, each peer continues to develop and tailor their style of mentoring.
"Some of my students have asked me how can I get to the New Building, and I'm like 'I'm sorry, but I've personally never been on campus myself,'" Cevallos said. "I find myself Googling images of John Jay to familiarize myself when I go on campus."
Hours spent going down a roster of students full of pending phone calls, to leaving messages at the beep, with the occasionally confused parent on the other line is just the start.
The unique apparatus of SASP allows their diverse staff of experienced peers from all corners of the world to never leave a fellow peer drowning headfirst in their pool of students.
Regardless of stumbling upon a commercial shoot at Houndsquare or experiencing the brutal walk between buildings on a rainy day, the trained coaches look forward to getting lost themselves once on campus.
"Looking back in high school, I only remember more of my junior-senior years anyway so there's no time to dwell on the past," said Carvajal, a sophomore, first-year PSC.