SASP Coaches Reflect on the Transition to Remote Learning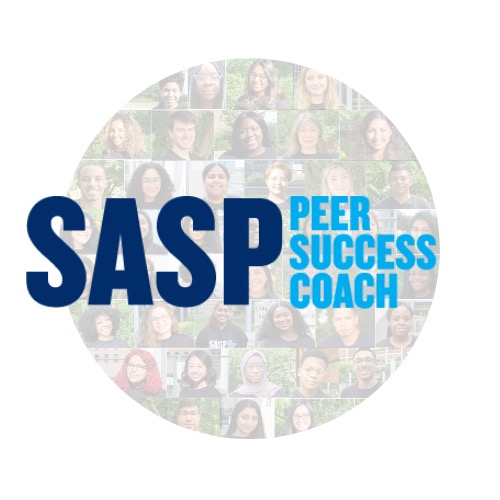 Remote learning has caused a lack of motivation to continue or finish school among John Students, and it appears that the last line of defense are the SASP Peer Success Coaches. 
The SASP Peer Success Coaches are successful upperclassmen who work to provide support to incoming John Jay students who are enrolled in First-Year Seminars, Transfer Seminars, and specialty cohorts such as APPLE Corps, Adelante, Dream.US, and Early Start.
As the pandemic forced most of the world to switch from an in-person setting to a remote one, the SASP Peer Success Coaches were one of the first to successfully make the transition. 
Like many other campus resources, SASP had to transition to a virtual environment. 
Jay Chopra, SASP Peer Program Coordinator, acknowledged, "We had to find a digital version of doing what we already do, and surprisingly in some ways, some of the things that we found were a lot better than what we did in person, so there has been some good that has come out of this experience."
Ever since remote learning became the only means by which to attend school, students who, for the most part, were attending classes in person have been forced to learn how to go about their coursework remotely synchronously or asynchronously. 
As can be expected, for many students, it has been challenging to adapt to this new style of learning and has led them to take time off from school until in-person instruction resumes or to drop out of school as a last resort.
"There are some students who cannot afford to attend school online, and it's too overwhelming," said Sam Ascensio, a Peer Success Coach at SASP. "I have had students who have had to tell me that they are dropping out because they cannot continue with their education despite them wanting to, but this remote environment is not ideal for them, which is understandable considering their circumstances."
Ascensio has been a Peer Success Coach at SASP for approximately a year, so he was not able to perform his tasks in person as much as he would have wanted to. "With online learning, I feel that sometimes we lose that personable touch," he said. This remote environment has forced the SASP team to change the way they have done things. "I have had to get very creative with my workshop building while working remotely."
Although times have been tough, all over the world, the difficulties faced by John Jay students have been remedied by the work of SASP and their creative and hard-working team of Peer Success Coaches who go the extra mile to ensure the success of students.  
Ascensio said, "Despite things not being the same anymore, we still do 30-minute coaching sessions with students, and I think carrying out these coaching sessions virtually is beneficial because I can share my screen with them so they can see what I am talking about."
" I can also offer coaching sessions on the go in which I have had students meet with me while they are on the train, and it is pretty successful," said Ascensio.
Students can also attend workshops hosted by Peer Success Coaches, where they are provided with tips and resources to be successful at John Jay as they navigate their academic journey. Tips such as PowerPoint presentations on time management and resources such as documents listing offices and their respective Zoom office hours or phone numbers to get in contact with them.
The SASP Peer Success Coach team has dedicated themselves to ensuring that John Jay students adapt to online learning and learn how to go about their college experience remotely.
When asked to provide advice to students who are struggling in this remote environment, Chopra said, "I would suggest having a balance between motivation and discipline. We place such an emphasis on motivation, but motivation as important as it is isn't always consistent, and that's where discipline comes in. In those moments throughout college that you are not feeling all wonderful and motivated, discipline is just as necessary as motivation."
For more information about the SASP Peer Success Coaches, visit https://www.jjay.cuny.edu/sasppeers.