Once an Anomaly Now a Norm Mayweather-Paul Leaves Blurred Lines in Combat Sports
On Sunday, after eight relatively underwhelming rounds, the boxing spectacle between Floyd 'Money' Mayweather and Logan Paul concluded in a no-decision. But following its pay-per-view success, similar extravaganzas seem equipped to become more frequent in combat sports shortly. 
When 'Youtube boxing' burst onto the scene in 2018, many did not expect it to last for long, let alone be a keystone for money-making boxing fights. However, three years later, the realm of influencers stepping into a boxing ring not only remains but shows no signs of declining.
Mike Tyson, who made an unprecedented return to the sport of boxing late last year, showed appreciation for what the Youtube boxing scene had done for the sport in his post-fight interview after his bout with Roy Jones Jr. 
"My ego says so many things," Tyson said in his post-fight interview. "But my reality is, they helped boxing so much." He added that boxing owes these Youtubers respect and credited the several influencers who stepped into the boxing ring to save the sport. 
Tyson's stance echoes various individuals within the combat sports realm, whether athletes or fans. However, a significant number of people are left somewhere in-between, feeling these contests help the sport and hurt it at the same time.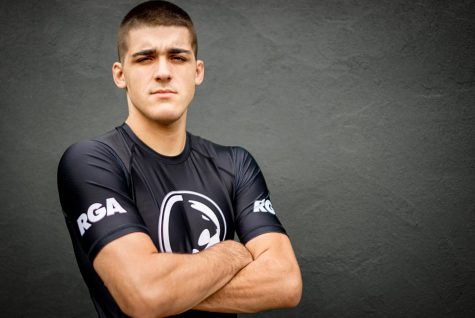 Recent John Jay graduate, Daniel Hernandez, has been a Brazilian Jiu-Jitsu instructor at Renzo Gracie Gym in Bayside for several years. While competing in countless tournaments and working with numerous professional combat athletes, Hernandez is also an avid fan of all martial arts, constantly tuning into boxing and MMA events alike. 
While Hernandez would not describe an absurd headliner like Mayweather versus Paul as a sublime attraction, he admitted he often finds himself watching these sorts of fights. Concerning the sport itself, he commended these unusual matchups for generating dollars, but he was profoundly unsure how they continue to produce so much traction. 
"It is helping out the sport, but it is also hurting the sport at the same time," he said. Hernandez described the fight based on the rules as a bonafide sparring match. Citing that the competition was an exhibition as labeled in the agreed-upon rules of the contest. Neither fighter could record a win or loss on their professional records. Despite all these inconsistencies on the legitimacy of the fight itself, Hernandez added, "it is bringing eyes to the sport." 
The sheer power of the social media following of Logan Paul ensures an ample amount of people will tune in to nearly any boxing match he would involve himself in. As a result, Paul received a hefty paycheck, much to the dismay of the many far less compensated professional combat athletes. 
In a tweet, UFC Heavyweight champion Francis Ngannou voiced his thoughts on the expected large purse Logan Paul received for his fight against Floyd Mayweather. "It's crazy to think that Logan Paul (0-1) just made 20 [million] on a boxing exhibition," Ngannou wrote. "What are we doing wrong?"
While the actual amount Paul made for his eight-round fight is uncertain, it is clear his payout will be at least seven figures, if not more. Ngannou, who has reached the pinnacle of MMA, is likely never to receive such a payday in his illustrious career. 
One of the most notable contentions from combat athletes on social media stars entering the combat world is the opportunities and money taken away from the athletes and given to inexperienced and often untrained social media sensations. 
While most influencers have crossed over to boxing and not MMA, the UFC had one similar experience when famous wrestler, Phil 'CM Punk" Brooks, competed twice under the Zuffa banner. Most fighters expressed mixed feelings when Brooks came onto the MMA scene. The majority of his colleagues felt he had no business being in the Octagon, and he would only take away from more deserving fighters. 
However, his stint with the UFC was short-lived, and the company's president, Dana White, admitted it was a mistake, and a similar blunder has not occurred in the UFC since. 
Nevertheless, whether a considerable interest will remain for these contests involving novice competitors with large followings is up in the air. 
However, as long as the integrity of the sport is respected, they may continue with minimal backlash from the combat sports community. But, most of these phenomenons tend to be driven by disputes, which often appear dishonest, insinuating to many fans that these social media stars participate in the sport solely for publicity.  
"Creating content for the sake of it ruins the purity of the sport," said Shadman Chowdury, a combat sports follower and recent trainee in Brazilian Jiu-Jitsu. 
Chowdury, though, admitted to having an interest in many of the atypical boxing matches involving social media stars. He was adamant about his displeasure with the antics that often occur in the lead-up to such fights. Still, he did not offer vehement support or opposition to the Youtubers participating in the sport of boxing on such a grand stage. 
The next Youtuber featured boxing match will take place this August. Featuring the most successful Youtube boxer, Jake Paul defending his undefeated boxing record versus Tyron Woodley, a former UFC champion. 
Unless the wheels fall off and the interest dies out, these once unforeseen events will continue to occur frequently in combat sports.