Don Café: Giving Kids Computers One Cup of Coffee at A Time
Don Café is located on the corner of 57th St and 10th Ave. Overshadowed by Starbucks two doors down, Don Café's mission is to not only provide customers with fair-trade Colombian coffee and baked goods, but to give underserved children free computers. 
Sharing a space with Don Café is the Loyalty Foundation, a charity founded by David Neeman aimed at providing children across the United States with free laptops. As of November 2022, the Loyalty Foundation has donated 2,000 computers to children across 11 states. 
In March 2023, Don Café's storefront closed after it failed to negotiate a new lease. Carlos Guzman,  the co-owner of Don Café, explained the business was struggling, unable to pay the new rate that was proposed for the new lease. 
"We didn't feel comfortable promising a rent that we weren't sure we were going to be able to meet, since the customer base was still not where we had hoped," said Guzman. "Of course, we were building more customers, and a lot of loyal customers, but we needed more."
Still, Don Café has plans to come back. Guzman revealed that a second Don Café cart will be re-opening in their original home of Merchants Gate, Central Park sometime in April 2023. 
 "We're excited that our home location, which is 59 and 8th Avenue, right by Columbus Circle that reopens and I know that we're gonna gain our strength again to be able to do more things," said Guzman. "I'm thankful." 
In September 2021, a $50,000 donation from Etsy granted 500 students the opportunity to have their own Chromebook. A portion of every purchase made at Don Cafe goes towards supporting the Loyalty Foundation. 
Since 2013, Don Café has continuously donated to organizations in Cartagena, Colombia, including Fundevida, a nonprofit that helps children suffering from cancer and hematological illnesses. They also support the HIT Foundation (Fundacion HIT) which provides 30 students with weekly English lessons, a baseball program for at-risk kids, and supplies for kids who live on a hill close to la popa (the highest point) in Cartagena. 
Using his experience as a prosecutor for the Manhattan District Attorney's Office, and as an Investigator for the Department of Justice, Neeman saw a need for technology with no way to fund it. 
"There were segments of the population that didn't have access to it, or opportunities to go into it," said Neeman. "And I started to think about why is that the case? There's plenty of money, and it's just not going to the right places. Why is that happening?" 
Started in 2019, the Loyalty Foundation's initial focus was to teach children how to code. Working as Head of Risk Management and Security at SAY Technologies, Neeman saw firsthand the lack of diversity, in contrast to the availability of job opportunities for the young white engineers. He decided to place his then 10-year-old son in an after school coding class because of that. The school was very diverse, the class was not. Neeman took it upon himself to provide those classes, realizing it was because kids couldn't afford it. 
When the pandemic started in 2020, children, who were once a part of the in-person coding classes at the West 52nd Police Athletic League, now had to shift online. One of the boys from the class approached Neeman, hoping to continue his coursework, but lacked the pricey technology needed to. Thereafter, the foundation's primary focus was to provide low-income children with the necessary technology needed to continue their educational pursuits. 
For Neeman, the Foundation was a way to give underserved kids a fair playing field  and to show them that people believed them. As a prosecutor, Neeman noticed how victims of crime struggled. 
"Even when I would solve all the stories, it was always sad at the end, because there was never a good story," said Neeman. "I always felt like I was too late. It was really cleaning up what was going on rather than solving problems." 
So how did Don Café come into the picture? 
Across the street from Lincoln Center stands Don Café, the coffee cart. Neeman stumbled upon it one day while at the movies. In 2019, he approached Cecilia Solano and Carlos Guzman, the mother and son who had started the cart in 2014 near Merchants Gate in Central Park. He brought up the idea of having a storefront where Don Café could sell their coffee, while the Loyalty Foundation could also use the space to take donations and inform customers of their mission. In April 2022, the store finally opened.
Solano always enjoyed Colombian coffee, but her idea of opening her own business didn't start until 2013.
 "I spent the whole year in Colombia learning more about coffee. I didn't know much about it, and I learned a lot," Solano said in Spanish.
She ultimately chose a finca cafetera (coffee farm) located in Pereira, Colombia to source the coffee beans.
Solano was delighted with the work that Neeman and the Loyalty Foundation had done for other communities. With Neeman's idea for the Loyalty Foundation and Solano's desire to open a store, they came together and opened the Don Café storefront. 
"We hope to have more locations," said Solano. "I hope we continue to work with the Loyalty Foundation to continue to help kids get donations for computers." 
For Alejandro Hurtado, a sophomore majoring in Forensic Psychology, Don Café's new storefront was like reconnecting with an old friend. Hurtado found Don Café's cart sometime in 2015. He quickly became a fan of their coffee and empanadas – an item no longer sold at either their cart or storefront.  
"I'm from Colombia, and, honestly, I have never had empanadas like theirs," said Hurtado. "Their empanadas and their aji (hot sauce), the first time I had them. I was like "Oh man, I'm back in Colombia." 
Because he took time off and took Saturday classes, Hurtado didn't know about the storefront until two months ago. 
Although Don Café's storefront is no longer open, they plan to continue to support the Loyalty Foundation and other community organizations. 
"We support charities, and pretty much wherever we can help, in any way, we do," said Guzman. "Especially anything that has to do with kids, because they're the future." 
About the Contributor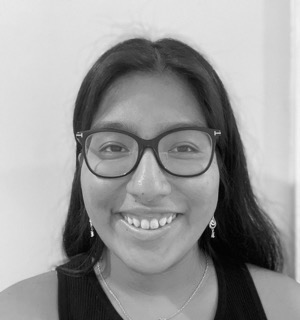 Karla Saenz, Treasurer
Karla Saenz is a senior majoring in English and minoring in Counseling. At John Jay, Karla is an active member of the "Times Talk" meetings & is...