Students Ask CUNY to Close for Muslim Holiday
With finals week approaching, John Jay senior Sara Elshaer said she has no days to spare. So on Monday, May 2, as Muslims across the country celebrate Eid al-Fitr, which marks the conclusion of the Holy Month of Ramadan, Elshaer, a Muslim student, said she has no choice but to attend her classes.
"The classes I'm taking are important," she said. "And missing class would be harmful for me."
Elshaer said her professors would likely understand if she missed class but said she could not afford to fall behind. Instead, she intends to celebrate the holiday in the evening after her classes.  
Each year, Muslim students across CUNY choose between celebrating their religious holidays or attending classes– a choice many Muslims and non-Muslims feel they should not have to make.  
In attempt to have campuses close for Eid-al-Fitr, CUNY students started a change.org petition for CUNY to recognize Eid as a holiday and close campuses of said holiday. The petition amassed over 2,500 signatures. Last year, a similar petition demanded CUNY to cancel class for Eid which reached over 15,000 signatures.
In collaboration with the PSC, a CUNY faculty and staff union, CUNY Central determines the university-wide holiday calendar that does not include either major Islamic holidays, Eid al-Fitr or Eid ul-Adha. CUNY Central did not respond to a request for comment.
But in 2015, New York City Mayor Bill De Blasio announced that New York City public schools would observe the two Muslim holidays, which went into effect in 2016.
While CUNY does not track students' religious affiliation, 10% of New York City public school students are Muslim, according to a 2008 study by Columbia University.  
On March 31, Provost Yi Li and Vice President for Enrollment Management & Student Affairs Brian Kerr emailed the John Jay community on CUNY's policy on religious accommodations. The email erroneously said that members of the John Jay community would celebrate Eid al-Fitr from April 2 through May 1 before correcting it four days later in a separate email. 
Maryam Oguntula, a John Jay senior, said the mistake was disrespectful and an example of CUNY not listening to Muslim students. 
"This is something that has been an ongoing fight," she said. "And we're not being heard."
On April 27, the John Jay Honors Program hosted an Iftar dinner for its members, Muslim and non-Muslim. Iftar refers to the time when Muslims break their fasts at sundown. Before the event, the John Jay Muslim Student Association had scheduled an Iftar dinner on April 13 but canceled after the subway shooting in Brooklyn on April 12. 
Britania Walters, a senior, said she had never heard of Iftar before reading it on the flier advertisement for the event. However, she said attending the event was "very educational."
Angelica Edwards, a junior, said attending the dinner was an enlightening experience, and Muslim students should have off for the two Eid holidays. 
She said she spent time politely asking Muslim students about their culture and holidays at the event.
"I'm always open to learning new religions and new cultures," Edwards said.
But as many Muslim and non-Muslim students continue to advocate for the college to close on Islamic holidays, recent John Jay graduate Tanbir Chowdhury said students should call their representatives and try to make the holidays state holidays. 
"If CUNY is going to be stubborn about getting it done, get it done through the state," he said. 
Chowdhury, who advocates for having Eid al-Fitr, and Eid ul-Adha as state holidays said CUNY and the state should also give off for Diwali, a religious holiday observed by many South Asians.
During his college career, which he spent primarily online, Chowdhury seldom missed out on Eid, he said. But he recalled having a final on Eid when taking early college courses at York College that made him miss the morning prayer at the mosque one year.
"It should not be a choice that students and families have to make," Chowdhury said. "Whether they're going to miss out on school or celebrate their own cultures."
Last semester, John Jay created a minor in Middle East Studies in response to students' interests. According to the program's adviser, James De Lorenzi, students can learn about the politics, cultures, religions, and histories of the Middle East and its diasporas. 
De Lorenzi said CUNY should give off for Eid since it gives off for minor holidays like Lincoln's birthday and insulting ones like Columbus Day. 
"CUNY does not do a very good job of respecting the religious diversity of its students," De Lorenzi said via email. "Christian and Jewish holidays define the academic calendar, and the holidays of other religions are inequitably recognized and publicly acknowledged. This is unfair to students and a missed opportunity for the college to educate the community." 
However, despite the minor providing some insight into the Islamic faith, it does not strictly cover the religion or the other regions with Islamic observers. 
It is unclear if CUNY plans to make either or both Eid holidays a part of its calendar in the future. 
"It's a very clear message that CUNY is sending by not giving us off for Eid," Elshaer said. 
About the Contributor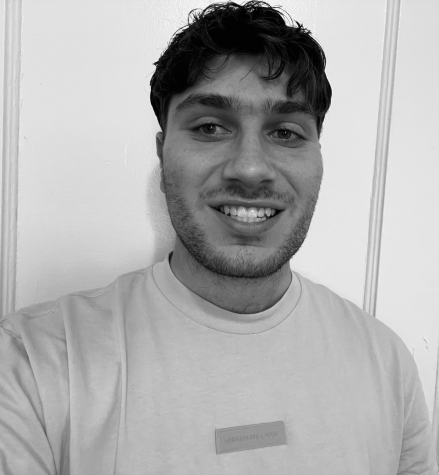 James Van Bramer, Managing Editor
James Van Bramer is a senior majoring in Political Science and minoring in Digital Media & Journalism. Van Bramer spends his time hosting the virtual...