Students Raise Concerns About Returning to Campus Where Not Everyone is Vaccinated
Recent data showed that 348 faculty and staff members were unvaccinated as of January 12, as the deadline for students to upload their vaccination proof passed on January 18.
The data obtained and reviewed by The Sentinel showed that 28% of faculty and staff members at John Jay remain unvaccinated. But only 118 adjunct faculty were accounted for in the data when the college had some 400 adjunct professors assigned to courses in past semesters. The number of adjuncts will more than double by the start of the semester.
Yet the additional adjunct professors are likely to increase the number of unvaccinated individuals returning to campus this spring, even if most of them are vaccinated. According to the data, 47% of part-time faculty and staff were unvaccinated compared to 24% of full-time faculty and staff.
"If we as students have to be vaccinated in order to be on campus, then how come people who are also on campus full time don't have the same mandate?" said Kelly Hernandez, a junior at John Jay scheduled to attend four in-person classes in spring.
While CUNY faculty members were recently mandated to be vaccinated, it is still pending approval by the CUNY Board of Trustees, and the breadth of the mandate remains unknown. But students, regardless of their preferred learning modalities, have raised concerns over returning to campus where not everyone is vaccinated and the inequities concerning vaccine mandates.
Hernandez said that faculty and staff should have been the first to be vaccinated since they are often on campus more than students, some of which work on campus full time. She returned to campus for the Fall 2021 semester and said her long commute made her feel unsafe then, as she feels less safe now. According to Hernandez, a student tested positive in her in-person class twice last fall, but she was not exposed on either occasion since she was absent. Hernandez has one online course for the spring because it recently switched from in-person to online.
Several professors across CUNY have requested to switch their in-person classes to online modalities, but most attempts have been unsuccessful.
Naima Khan, a senior at John Jay, said her return to her sole in-person class last semester was refreshing. She said she found herself more productive and motivated and felt safe on campus. The rise in positive cases caused by the highly transmissible Omicron variant has elevated her concerns, but not significantly, Khan said. This spring, she registered for two in-person classes and said she expects the virus will not interfere with her in-person courses. But according to Khan, faculty, and staff remaining unvaccinated is an inequity to students who have required vaccination since October 2021.
"An unvaccinated faculty member can carry COVID and pass it onto a vaccinated student — a student who took the initiative of being responsible and considerate for those around them," she said via email. "So it is unfair to allow an unvaccinated faculty member onto campus because that means we're not attacking the problem or coming close to a solution."
While students have elevated concerns, most faculty and staff members are vaccinated. Full-time faculty has the highest percentage, with 84% of the body receiving the vaccination. As for the unvaccinated, whether a faculty or staff member or medically or religiously exempt student, all individuals without vaccination must test weekly to access campus.
Still, most students want a faculty and staff vaccine mandate to ensure campus safety.
Felicity Ramirez, a junior at John Jay, works full-time and is a full-time student. She said she likes remote learning because it provides her with the best ability to fulfill all her responsibilities. However, Ramirez said she is nervous about returning to campus, taking all five of her courses in-person, because online options were limited.
She said she has several family members with underlying conditions.
According to Ramirez, her professor made class meetings optional in her only in-person course last semester. She said there were some 40 students the first day and nearly none the next class. Ramirez said she could not say she learned anything but received an A in the course, adding that she learned from her online courses last semester. Ramirez said she wanted the convenience of online options, but they were not there when she registered for the spring semester.
"There were no remote classes available at all, like not one," she said.
Kayla Nuñez, a sophomore at John Jay, said she is excited to take her first in-person classes this spring but feels, in some ways, the state of the pandemic is at its worst. Nuñez said when she registered for classes, there were few online or hybrid options, and the in-person courses she signed up for fit her schedule best. The thought of having an unvaccinated professor wouldn't worry her too much, she said, but the idea of it was crazy.
"They're pushing the vaccine mandate on the students so heavily," Nuñez said. "I'm actually shocked it's not pushed harder on the faculty and staff."
About the Contributor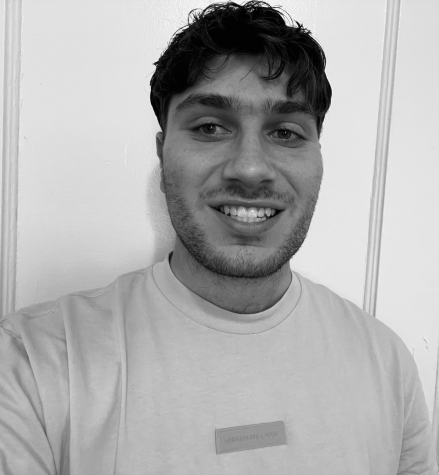 James Van Bramer, Managing Editor
James Van Bramer is a senior majoring in Political Science and minoring in Digital Media & Journalism. Van Bramer spends his time hosting the virtual...