CUNY's Reopening Guidelines and Reclosing Protocols Makes Drawbacks in On-Campus Presence Unlikely
After Governor Hochul announced several new mandates, including requiring all CUNY and SUNY faculty to be vaccinated, CUNY Chancellor Félix V. Matos Rodríguez addressed the CUNY community as its campuses set up parameters for reopening and potentially reclosing this spring.
Hector Bautista, CUNY Executive Vice Chancellor and Chief Operating Officer followed up the chancellor and governor's announcements on January 6 in an email to University Presidents and Deans. The email provided CUNY's protocols for reopening and reclosing this spring, highlighting several significant changes compared to the prior protocols. One notable difference in the revised reclosing plan was removing the threshold where the lesser of 100 individuals or 5% of the total on-campus population testing positive within a 14-day rolling period would trigger a campus shutdown. The removal of the threshold is consistent with New York State's discontinuance of triggers for mandatory pauses and closures. 
"I know that this recent surge in COVID-19 infections has presented some challenges to our plans for the Spring 2022," Bautista said in the email. "But, with our continued diligence, we still look forward to a successful and more in-person semester."
CUNY made a commitment to having 70% of its courses be in-person for Spring 2022 before the Omicron variant swept through its campuses and the rest of the world. But as the semester is set to begin on January 28, 21% of tests came back positive across CUNY campuses, according to the CUNY Covid-19 Safety Tracker's most recent data.
CUNY appears unlikely to drawback on its on-campus presence this spring.
However, vaccinations have been one of the significant differences between the Spring 2021 and Spring 2022 semesters. By January 18, all CUNY students must upload their proofs of vaccinations if they have not already returned to campus. Students also are required to get boosters when they are eligible, and faculty members were recently mandated to be vaccinated. However, the faculty mandate must receive approval from the CUNY Board of Trustees. 
But CUNY's reopening plan is titled "Guidelines for CUNY Spring 2022 Reopening Where Not Everyone is Fully Vaccinated" in large part because of the remaining unvaccinated population across CUNY campuses. Students can remain unvaccinated with approved medical or religious exemptions, the faculty mandate has an unclear date of effect, and CUNY staff have not been mandated to get vaccinated. 
Karen Kaplowitz, John Jay English Professor and Faculty Senate Vice President, said that the remaining unvaccinated population and the surge in Omicron made the Faculty Senate, the PSC, and every faculty member she has had contact with, think CUNY should adjust its percentage of in-person courses for the spring semester without removing the option entirely. 
While the reclosing plan offers some circumstances that may warrant a campus closure, it primarily indicates that the chancellery will monitor the virus's effect on its campuses. In addition, the reopening plan puts significant faith in vaccines and mask-wearing to quell the spread of the virus. Still, according to many within the CUNY community, it could prove challenging to contain the virus when 70% of classes are in-person. 
Many other fears from the CUNY community have been the potential for enrollment declines if CUNY doesn't adjust its percentage of in-person classes this spring. 
According to Andrew Sidman, John Jay's Political Science Department Chair, he cannot confirm if enrollment is down yet in his department as registration remains ongoing, but he said his gut tells him enrollment is down. He said, however, that there were many reasons that course enrollment may be down temporarily.
"It is possible that the college has been slow to enroll transfer students, who are our primary source of new students in the spring," he said via email. "If these students are coming, but not here yet, there could be a big registration jump as the semester draws near." But he added, "It could also be that lots of students are choosing not to register because they want online courses that aren't being offered. I can tell you that our online sections filled up very quickly. The Political Science sections that have been slow to enroll are all in-person, with many in-person and at night." 
In most other departments, online courses have filled up quickly, but there are still two weeks before the spring semester begins, and many students have yet to register for their courses. 
Sanford Kessler, a John Jay Adjunct Professor of Political Science, said he feels strongly about teaching in person. He said he sees a substantial qualitative difference from in-person instruction compared to online education, an essential element to CUNY's efforts to push for more in-person courses for the spring semester. But Kessler sympathizes with people who feel safer taking classes online and does not favor coercing people back in person if they have health concerns.
"When I say that I want to teach in person, I don't think it means that everybody should do that, or they should be forced to do it," he said. But, he added, "For me, the experience of teaching in class is so much better than teaching online that I'm willing to take the risk." 
About the Contributors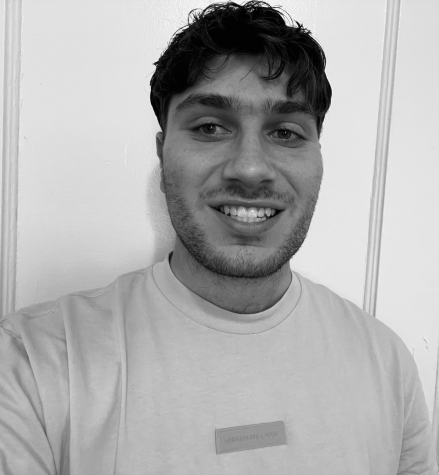 James Van Bramer, Managing Editor
James Van Bramer is a senior majoring in Political Science and minoring in Digital Media & Journalism. Van Bramer spends his time hosting the virtual...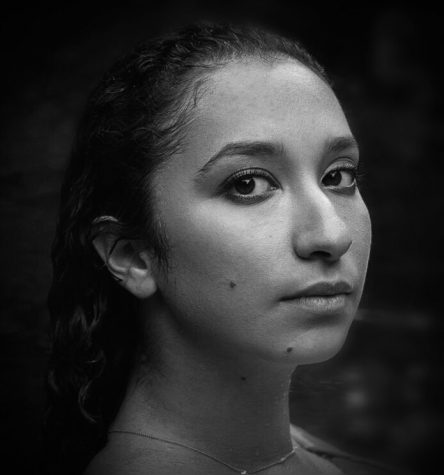 Tzvia R. Waronker, Web Editor
Tzvia Waronker is the Web Editor for The John Jay Sentinel. She is a junior majoring in Forensic Psychology and minoring in Digital Media & Journalism...