Misinformation Threatens Return to Normalcy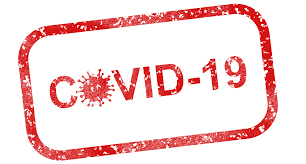 With vaccination rates on the rise, there is still an uncertain future for the return of in-person learning at John Jay. Students and faculty must grapple with anti-vaxxers, anti-maskers, and the spread of misinformation relating to COVID-19. 
Over this last year, the world has faced unprecedented loss as a result of the pandemic; the loss of normalcy, routine, and hundreds of thousands of human lives. 
The recent increase in vaccination access is a massive step in the right direction, but fringe communities of anti-maskers and anti-vaxxers disseminating misinformation about the vaccine poses a serious threat to regaining normalcy.
The speed at which COVID-19 cases and deaths were reported in the era of social media undoubtedly fostered mass hysteria. 
Helen Kapstein, an Associate Professor in the English Department at John Jay and an expert on mass hysteria said that "the hysterical isn't necessarily negative…maybe hysteria is an appropriate reaction sometimes."
Mass hysteria itself is not the root cause of the spread of misinformation; it is the reaction to this hysteria by individuals with a platform that can lead us down a slippery slope. 
"I think this idea of vulnerability and immunity is at the core of all of this," Kapstein says. 
"I think that if you are being assaulted with something like a 'threat' that initiates fear in you, you may have a weaker defense system in the sense of being immune to an idea in the way you might be immune to a virus."
The data from the NYC Department of Health shows that as of May 16, over 3.2 million New Yorkers over the age of 16 have been fully vaccinated, and another 3.9 million have received at least one dose. 
NBC New York reports that the demand for the vaccine "appears to be on the decline" in May. "Daily vaccinations across the five boroughs, on average, have dropped by about 50 percent in the last month." 
However, the recent approval of the Pfizer vaccine for anyone 12 years or older could curb this decline. 
The timeline for the full return of in-person learning is still uncertain. In an April 7 letter to the John Jay community, Provost Yi Li stated that the Scheduling Subcommittee is still working on the final schedule, but they are expecting to offer more than 350 in-person classes. 
"These classes will take place in the New Building, Haaren Hall, and Westport, and registration will begin at the end of this month" Provost Li said. It should be noted that as of May 17, registration has not opened. 
The prospect of returning to campus has made some students weary. Briant Rodriguez, a graduate student at John Jay, says it all depends on the vaccine rollout. "If not everyone has gotten the vaccinations, then I'd be a little concerned, especially for those who have immune deficiencies." 
Although he enjoys in-person learning more than online learning, Rodriguez admits that "going back to in-person learning without everyone being vaccinated would be a huge clusterfuck."
Rodriguez says he has encountered people at work who have expressed hesitancy to the vaccine and worries that he will encounter them at John Jay as well, should in-person learning resume anytime soon. 
To combat anti-vaxxer misinformation, Rodriguez suggests that people should "stop listening or reading just one news source and go to other reputable news sources around the world, in other countries. A lot of anti-vaxxers seem to not trust the data 'mainstream media' in the United States, but there are plenty of resources online to look at vaccine data outside of the United States."
Rodriguez believes that John Jay professors "have a duty to provide truthful information about the vaccines to their students. They can send a news article over e-mail or blackboard, or implement it in their curriculum, just anything. The more truthful information we share, the less misinformation we see."
If you have not received a COVID-19 vaccination, New York City officials recommend using VaccineFinder to find a location and schedule an appointment.