Is love in the air or is that COVID?
For John Jay students, love, at first sight, is through profile pictures and names on a screen.
With the summer season creeping up, the John Jay community has not been able to experience the on-campus joy of the little moments that were taken for granted. Whether the vending machine ate up lunch money, or the cafe ran out of the popular coffee syrup, the student body has lost its college experience.
Instead, students have been forced to interact in breakout rooms awkwardly and mistakenly message to the crowd of students when "shooting your shot" on Zoom. All in all compensating, for the enforced separation, which has been going on for an entire year since March.
Students are lonely but scared of dating apps and too busy trying to study and survive to worry about things that were deemed essential before the pandemic.
Mya Martinez feels like the city may not be the best place to build a romantic connection with people.
"You know we're from New York people don't care, they just be like 'why you talking to me,'" said Martinez, a sophomore.
John Jay being in the hub of Midtown, New York, is surrounded by the urban, ostentatious lifestyle of hustle while retaining its commuter school aura. This naturally invites socializing, from grabbing a bite between classes to networking during Community Hour events.
Students, professors, and faculty of the college have universally had to fill the void of the in-person hiatus by distance learning. Although classes are either synchronous, asynchronous or both (mixed), finding friends and potential "dates" is so much harder.
Some feel uncomfortable revealing too much during Zoom meetings since it invites unwanted consideration in a small "classroom."
"That's why I don't speak up too much in class," senior Amarildo Veliu said. "[People] always assume, they know one little fact about you, they think they know the type of person you are." 
The world of collegiate learning for students has been scoped down to life through a digital screen. Whether it's responding to discussion board threads or referring to a Zoom profile picture, the secluded dynamic of interacting has been universally daunting.
The pandemic has not made millennials shy away from other forms of communication. The plague of 2020 has pushed young people to transition towards different social media and dating platforms.
The apps themselves have been coded to appear solicitous to users by sifting through commonalities over compatibility within their location. 
With popular apps like Tiktok, the world has been made to appear smaller for students living and working from home.
For Martinez, building a platonic friendship during the pandemic is more than enough.
"I met one of my friends off Tiktok. I popped up on her 'for you' page, and then I found out she lives ten blocks away from me," she said. "We hang out all the time now."
The virus has forced people to reflect on the foibles within their social bubbles, testing the loyalty of relationships during an era when empathy and comfort are most needed.
For junior, Maria Ramos Esperanza, her relationships were tested at the peak of the pandemic.
"My ex-partner would guilt trip me into not seeing him," she said. "COVID led people to show their true colors."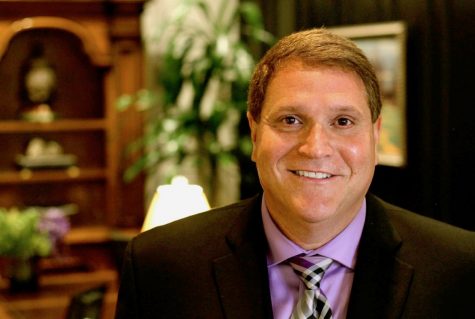 Although platonic relationships are just as possible from different forms of communication, it's much easier than settling for a partner. David Coleman is also known as "The Dating Doctor," agreed; a world-renowned relationship consultant, author, public speaker, and media personality.
"Many feel, 'I need to stay in contact with others to offset this loneliness and isolation I am feeling,' said Coleman in an email. "For many, [relationships are] like throwing spaghetti against the wall and hoping something sticks."
The sense of urgency and need to accommodate the lack of interaction has been an ongoing concern for students. The distance has opened opportunities for clubs, organizations, and other events to help alleviate the stress of virtual academics.
Virtual meetings do not have the same effect for electricity to spark.
No matter how well meeting virtually seems to work, it will never compare to sitting on the couches on the sixth floor on campus or playing a game of ping pong before class.
Physically being at John Jay has made relationships and the idea of communicating possible.
For students like Aneal Mahabir, being in-person at John Jay is how he connected and met his girlfriend.
"You got me thinking, no. I don't think I would have met her [remotely]," said junior Aneal Mahabir on behalf of meeting his girlfriend on campus.
The digital distance has made learning and engaging all around tricky. Platonic or passionate, friendship or entanglement, all would be more preferred ultimately in person.
"As restrictions lift, get out, be out, safely interact with others," Coleman said. "We are all in this together, and we can and will exit this pandemic and come out on the other side happy, healthy, and well connected to and with others."
The pandemic may be full of surprises, but the biggest one may be a 'swipe right' away.