Victory for John Jay:
New LGBTQ+ Resource Center Opened This Semester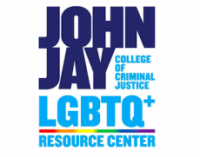 After three years of constant advocacy, on February 16, the previous Interim Vice President for Enrollment Management and Student Affairs, Ellen Hartigan, announced the creation of the first-ever LGBTQ+ Resource Center at John Jay.  

This new Resource Center is a celebration for LGBTQ+ students and allies because having this center means that LGBTQ+ folx are officially being told by John Jay College that they are accepted and have a safe space. 

Several key figures strongly advocated for the establishment of this Center. Among them were Danielle Officer, the Senior Director for Student Affairs and Conduct Officer, Michelle Garcia, the previous Women's Center Director. Students that helped establish the center are Sam Ascencio, a Junior and President of Spectra, and Adrianna Siwek, a Junior, Secretary for JJAY Productions, and COS for the President of Spectra. 

Ascencio says that the hardest part about getting the Center opened "was just trying to tell people that it mattered."

Many felt that the Women's Center for Gender Justice was capable of encompassing both Women's and LGBTQ+ issues. They did not see the need to separate the two.

Officer said,"We learned through the climate review that there were students that really wanted to separate the two." 

Having it separated "allows us to concentrate on two very different populations because we can't assume that they just overlap," she said.

Officer, a bisexual womxn herself, is passionate about the creation of the center as she understands the need for a Resource Center better than most. She remembers her college experience of not having an LGBTQ Resource Center. 

She said ,

"

"I wish that I had a center on my campus where I could explore my identity, you know, figure out who I am. Talk to people who were like me.""

— Danielle Officer

"I wish that I had a center on my campus where I could explore my identity, you know, figure out who I am. Talk to people who were like me."

Now, as a mother, one of her requirements for her son's college was that it needed to have an LGBTQ+ Resource Center. 

In 2019, Officer worked with IVP Ellen Hartigan, and Dean of Students Michael Sachs to create a proposal that talked about the need for a center on campus. Not known to each other, Luis Gomez, the past president of Spectra (then known as LGBTQ & Allies), and Ascencio were also creating a proposal of their own for the same goal. Although students signed onto and agreed with the proposal, not much happened and Gomez graduated. 

Ascencio went through many traumatic experiences at home and on campus for being trans, the lack of progress in dealing with LGBTQ+ issues on campus left him in despair.

Amber Rivero, the President of the Student Council, was a huge influence on Ascencio. Ascienco recalled that one of the things Amber said spoke to him a lot. Rivero said, "when you fight for a seat at the table, you'll make sure everyone who comes after you won't have to fight for it."

Ascencio, Siwek, and several other students spoke to Hartigan and President Mason on December 18th about the scarring experiences that many LGBTQ+ students face in and out of college every day. They suggested several ideas for the college to implement in a presentation. Among them were, an LGBTQ+ center, proper pronouns being used, gender-neutral bathrooms, and using your pronouns in zoom. 

After the meeting, the proposals were recirculated and the Resource Center was created. 

During this time Garcia was the Deputy Director for the Women's Center and there she dealt with the LGBTQ+ issues on campus. In their conversation with Hartigan and Mason, LGBTQ+ students and allies asked for Garcia to be the Assistant Director of the Resource Center, given her previous experience. 

Garcia will be helping Jessica Carson, replace her role as Director of the Women's Center while Garcia transitions to her new role as Assistant Director of the LGBTQ+ Resource Center. 

In regards to Covid and the center, Garcia said, "it's unfortunate that we have the pandemic, but it's leading us to kind of step back and give us time to hash out all the details before we get back on campus. So we're very excited to kind of come up with an amazing office for the students."

Garcia and Officer believe that resource centers should do a lot more than just provide a safe space for students in the center. 

This can be done by working on classroom etiquette, curriculum reform, policy changes, education, mentorship, student safety, public safety, and publishing and collecting an LGBTQ+ database for professors and students to use.  

SafeZone, an organization dedicated to raising awareness and combating myths about LGBTQ+ people, is also collaborating with the Resource Center to do Ally training. 

At their weekly meetings, they use the student development theory alongside other research to guide their work. Currently, they are working on creating the webpage, for which it will be a resource for the LGBTQ+ community.

The center welcomes feedback or other ideas and is creating a steering committee that will focus on that. The center has already received several exciting emails from alums who want to help, and others who just wanted to share their excitement.

Siwek, who helped in forming the center, always remembers that she is never alone and that there will always be someone out there who feels the same way she does. 

"It's going to take work, but it's going to feel so gratifying, in the end, because you know, you made it a safer space, and then you will have that support for yourself and other people," she said. 

As a student of John Jay, Ascencio has a message about justice and advocacy. He says "Justice is a relationship that those with power have with their community. And I think if you really want to be an advocate for justice in any way, shape, or form, always look at the communities you're serving and ask yourself, 'Am I doing the right thing?'"

The center is open and wants students to reach out to them. 

In Garcia's words "reach out to us, we're here for you. And if there's anything that you're going through, and you're not sure how to navigate it, reach out to us. This is why this Center is here. And it's here for you."

The Resource Center and Spectra are hosting a range of events such as Hello My Pronoun is, on April 6 during community hour and CUNY LGBTGI+ Hub launch event on April 20 at 1 PM. The center will also bring back Lavender Graduation on May 12th, during community hour.

If you are interested in getting involved, receiving SafeZone training, or furthering your education you can contact the LGBTQ+ Resource Center here or their Instagram.
About the Writer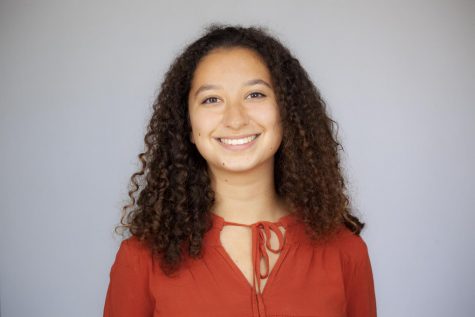 Tzvia R. Waronker, Treasurer
Tzvia Waronker is the Treasurer for the John Jay Sentinel. She is a sophomore majoring in Forensic Psychology and minoring in Digital Media & Journalism,...