A Professor's Biggest Critic: Students Use RateMyProfessors.com to Choose Their Classes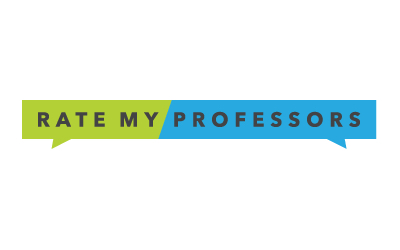 The end of the semester is around the corner, and students are in panic mode. In the life of a college student, this means doing the following: procrastinating, stressing over grades, cramming for finals, choosing classes for next semester and opening another tab on a web browser to read reviews on Ratemyprofessor.com (RMP).
RateMyProfessor is still a thing. A site where students spill the tea on their professors and express how they really feel.
According to RateMyProfessor.com, more than 4 million students use the site each month. The website was founded in 1999 by software engineer, John Swapceinski and has become the largest online source for teacher evaluation. The IOS app contains thousands of reviews and a 4.8-star rating.
Jacob Serrano, a senior, double majoring in Political Science and Criminal Justice, checks RateMyProfessor after registering for classes. Serrano might change a class only if the reviews are consistent on a professor's teaching quality. He'll pay no mind to reviews written out of anger.
"I look at it democratically," Serrano said. "If the majority of the comments are bad then I'll switch a professor and if it's 50-50 it'll depend on how much I need the class."
Serrano's expectations of a professor based on their reviews are met more often than not.
The Viacom Inc. owned website was sold to Cheddar, a live streaming financial and tech news network, in October.
According to a Cheddar announcement, the site is set to have a major redesign in 2019.
Cheddar was contacted, but they did not respond to interview requests.
In an era where millennials rely on the internet heavily, ratings and reviews influence the decisions of consumers. Nineteen years later, RateMyProfessor is still a trusted site used by John Jay students to pick and choose classes. A site used and built by college students themselves made up of 19 million ratings.
A Twitter poll posted by RMP in October stated, "Have you used RateMyProfessor this semester yet?" 72 twitter users voted, and 46% chose the option "to choose classes." 33% of followers who voted chose "to get the tea on profs", 8% chose "to rate my prof" and 13% of followers chose "waiting till semester ends."
Lizmar Betances Beato, a senior Forensic Psychology student, has used RateMyProfessor throughout her college journey. She has learned to identify written patterns. When choosing a professor based on reviews, she separates the comments that judge a professor's personality and a professor's teaching ability.
"If you know you're a D student do not complain about your professors," Beato said.
Beato believes some reviews serve as a warning sign because the reviews aren't the complete truth. She's taken a professor more than once for a class despite their negative reviews.
"I want a professor I can connect with and that knows the material and knows how to teach the material," she said.
Professors are reviewed on a numerical ranking of 1 to 5 on four different categories: the reviewer's interest in the class, clarity, helpfulness, and easiness.
Raters can share the grade they received for the class and whether the professor used the textbook and took attendance.
The website allowed reviewers to rate professors based on their looks. A chili pepper appeared on a professor's profile signaling their "hotness." The feature was removed from the site after a Vanderbilt University professor, BethAnn McLaughlin grumbled at the site via twitter.
In a tweet, McLaughlin wrote, "Life is hard enough for female professors. Your 'chili pepper' rating of our 'hotness' is obnoxious and utterly irrelevant to our teaching."
Rate my professor complied with McLaughlin's request. In June, the site ditched the chili pepper.
Reviews can also be given to the college campus.
John Jay College stacks as follows:
3.7 overall quality
4.0 reputation
3.4 internet
3.8 opportunity
3.4 rating on the school's clubs
4.0 happiness
4.1 on location
3.3 food rating
3.8 facilities
3.2 social rating
4.4 safety rating
The highest rated professor at John Jay College goes by one name, Kimora. She teaches courses in person and online in Law, Police Science, Criminal Justice Administration, and in the Anthropology department.
Professor Kimora has a 5.0 overall quality rating, and a 1.5 level of difficulty. 100% of students on the site say they would take a class with her again.
A student review reads, "she was truly the most inspirational, motivating professor I've ever had. That one winter class stood with me throughout my whole college journey."
Professor Kimora reads her reviews on RateMyProfessor. She believes students find the site useful because students want to help other students choose classes. "All students want to have a good experience in the classroom and online at John Jay," she wrote via email.
She believes the site can also be useful for professors. "I think most students who use the service are authentic and honest. That helps everyone. We want students to succeed. I think RMP is very effective in terms of teacher evaluation. Students tell me this all the time," she wrote.
In the e-commerce world, online reviews have become a valuable tool for consumers. According to a 2018 consumer survey by BrightLocal, 86% of consumers read online reviews and 91% of consumers ages 18-34 years old, trust online reviews to make purchasing decisions.
Eamonn Tynan, a sophomore majoring in Philosophy, uses the site when he registers for classes. Registering early for classes means having the luxury to use RateMyProfessor because he has the option to pick and choose different professors based on their reviews.
"It's just as good as Yelp," Tynan said. "I'd rather go off by word of mouth."
Tynan believes professors should read and receive feedback about their classroom experience. Referring to John Jay's course evaluations, Tynan said, "it's only for the professors but RateMyProfessor benefits both parties."
The site releases a list of top-rated schools and professors. The topmost rated professor on the 2017-2018 annual list is a Criminal Justice professor at the University of Alabama, Douglas Klutz.
Klutz, an author of "Career Guide in Criminal Justice", is also an Internship Director, and Academic Advisor. As a graduate student, he used RateMyProfessor.com.
"I found it to be pretty accurate overall when I was going through school," Klutz said. "I think the faculty that teaches more students tend to have more ratings so it's easier to have a barometer as far as what you're getting into."
As a professor, when he started teaching, he referred to the site for feedback.
"I also used RateMyProfessor to see if students were voicing concerns or if they didn't like some component of the class and see how I could make it better," Klutz said.
As far as the site's effectiveness, Klutz believes there's only one component of RateMyProfessor that faculty find frustrating. "A lot of times they're [professors] doing their job but it's a disgruntled student who brings their overall rating down," Klutz said.
Cheddar plans to improve the user experience on RateMyProfessor for both students and instructors in 2019. The site will continue to be a source of service information for college students.