John Jay Community's Two Cents On Andrew Cuomo's Misdemeanor Sex Crime Complaint
On October 28, Former New York Governor Andrew Cuomo was charged for forcibly touching a woman, according to a criminal complaint filed by the Albany County Sherriff's Office.
On December 7, 2020, Cuomo allegedly committed the misdemeanor in the governor's Albany residence, per the one-page complaint. 
The alleged crime stems from an encounter with one of Cuomo's former aides, Brittany Commisso.
"A person is guilty of Forcible Touching when such person intentionally, and for no legitimate purpose forcibly touches the sexual or other intimate parts of another person for the purpose of degrading or abusing such person, or for the purpose of gratifying the actor's actual desire," according to the criminal complaint.
After learning of his alleged offense, several current and former John Jay students want Cuomo to take responsibility for his alleged actions.
"I want to see him go to jail," said Nayelle Pace, a freshman.
According to Pace, rich, powerful white men like Cuomo often get away with sexually assaulting women. She said she doubts the charge against Cuomo will stand because of the power he has.
Although, Cuomo stepped down as Governor in August after several accusations of sexual harassment against him were investigated by Attorney General Letitia James.
John Jay graduate student Megan Rajkumar said the accusation shows Cuomo is not above the law. She hoped that the case would not be "swept under the rug." But for Rajkumar, the focus should not only be on the person accused of the crime.
"The focal point should be remembering who's been affected," she said. "They always focus on the perpetrator, but they never really focus on the victim," she continued.
For Rajkumar, who works a criminal justice job, crimes generally do not focus heavily enough on who has been affected. And in the case of Cuomo, most of the focus has been on his alleged crime, not the victim.
On November 17, Cuomo will have to be in arraignment court for the charge of forcible touching. However, even if convicted, Cuomo would not be registered as a sex offender. When convicted of forcible touching, the victim must be under 18 for the offender to enter the sex offender registry. Commisso was over 18 when the alleged crime occurred.
Miranda Baboolal, a John Jay graduate and current graduate student at Hunter, said she was shocked and conflicted when hearing about the charge against Cuomo. She said that as a woman, she wants to believe and support Commisso, but she considered the possibility that the accusations could be political.
Cuomo's personal lawyer, Rita Glavin, said in a statement, "this is politics," concerning the charge against Cuomo.
However, Baboolal said that if the accusations are true, then there would need to be accountability. She added that victims would never see real justice until women were treated more respectfully, especially in the workplace.
Baboolal described specific situations where men may touch a woman's lower back. She said that if it was harmless, why don't men touch each other's lower back. She added that the act was extremely inappropriate and unprofessional.
"I want to see Andrew Cuomo get charged and serve the necessary time for his crimes." Baboolal said via email. "Sexual assaulters should be forced to take responsibility for their actions. Women aren't there for their satisfaction; if they wouldn't do it to a man, it's not appropriate to do to a woman."
About the Contributor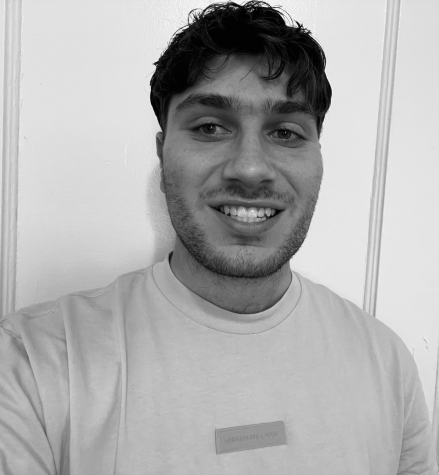 James Van Bramer, Managing Editor
James Van Bramer is a senior majoring in Political Science and minoring in Digital Media & Journalism. Van Bramer spends his time hosting the virtual...