CSIL's Impact on John Jay's Campus Life
Students crowd the hallways, and in a matter of minutes, it's so loud that you can no longer think. If students aren't gathered in hound square, grabbing lunch, headed to the computer lab, or on the jaywalk, they are headed home or to work.
Community hour has begun, and students have dispersed. Meanwhile, in the Center for Student Involvement and Leadership (CSIL) lounge, it is just as loud. Students are discussing everything from their academics to their personal lives. Others remain blissfully aware that clubs surrounding their interests exist.
CSIL on L2.71.00 NB, focuses on "Leadership & Service, Diversity, Community Building, and Co-Curricular Learning." John Jay is a commuter school, educating many New York natives, and students from other states. CSIL provides students with what they miss when going away to college.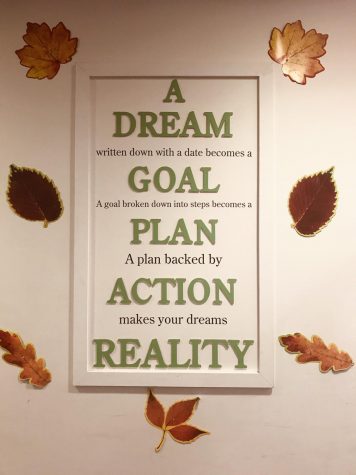 While students desire to be present on campus, it is often overshadowed by their financial burdens. Students work to afford rent, car payments, groceries, and even college tuition with the help of financial aid.
Joining a club, while it suggests enhancing the college experience, could pose a mental strain on students who have the fear of spreading themselves too thin. With strict academic deadlines, unpaid internships, long shifts, and other responsibilities, many students could not even consider joining a club in fear of falling behind.
Alan Guinac-Paredes, a junior, expresses that his decision to become apart of student organizations started with the desire to find others he related to. Mentioning that his love of music started at five years old, and having the ability to play four, and counting, instruments meant music was a huge part of his life.
"I'm a member of Artists United, and I'm so happy to have found a community that actually knows the difference between a guitar and bass guitar," he said.
He is one of the many students who has found the hidden gem that is CSIL.
"Being apart of a club that allows me to express myself has always been a reason I've become dedicated to spending a couple of hours in school after classes end," Guinac-Paredes said.
CSIL's signature programs, such as the Involvement Fair, Stress-Free Zone, Gaypril, and many others have created heightened confidence, communication, negotiation, and networking skills for many of the students involved. With the success of the programs, the desired advertisement of choice is often social media, on-campus posters, word-of-mouth, and the executive board of clubs and their members promoting their events.
The events on campus have free food, music, and activities to keep every student interested. Events are created for the students and executive members work hard to ensure that no one feels left out. Active members of each club create a welcoming environment, making it easier for new and old members to come together and create a meaningful friendship.
Alec Castillo an executive board member for the Dominican Students Association (DSA), explained his personal growth after becoming a member of on-campus clubs.
"It helped me meet many great people who I now call family, I don't know if I could explain how close we all are now," he said.
Being a member, and in his behind-the-scene experience with creating events that students love, would've never happened if he didn't find joining a club to be a simple and fulfilling process.
"The members and executives of the club at involvement fairs are usually social people, which makes it easier for networking and club involvement for most," Castillo said.
Meanwhile, students haven't had the chance to experience the student organizations that are on campus. With work and academic obligations, students haven't been introduced to the benefits of student organizations. Students are unaware that academic and philanthropic clubs exist within John Jay, which could further provide information on their majors, and contribute to their community service activities.
Matthew Marciano, a full-time senior, explains that he is on campus two days a week, and leaves immediately after class.
"I don't know many people on campus, and it's because my shifts at work only leave me with enough time to go home and get changed," he said.
His knowledge towards on-campus clubs was limited, only referring to the posters he's seen around campus. Once, expressing his interests, he realized the Boxing club was of interest.
"Since it is my last year, I want to make my schedule fit so that way I'd be able to participate in the boxing club since I didn't even know it existed," he said.
Students create their schedules to align with their work, but sometimes taking classes after community hour is a must. Community hour is the perfect time for most students, as being within the school is necessary as they wait for their next class. Each club event starts at 1:45 pm and ends before classes to ensure students have enough time to travel.
While on campus, students dedicate their time to studying and completing homework that might not be able to be done at home.
Livia Tudor, a junior, believes that clubs on campus create a well-balanced environment for students, but she was unaware of the number of clubs that were actually within John Jay.
"I would love to join a club now, but being in my junior year, I want to focus on the rest of my classes and get the best grades that I can without additional distractions, maybe during senior year I'd consider joining any community service or educational club," she said.
Tudor knew of the involvement fair each semester but never stopped by, feeling a bit intimidated by the members.
John Jay's involvement fair is another tactic to help spread the word about clubs on-campus. For each student with a specific interest, there is a club that already exists, or can even be made with some hard work and dedication.